Today's marketers are operating in a volatile market. Consumer expectations are changing, markets evolving, customer channels continue to fragment, and now in 2020, budgets are being scaled back.
To add to this scenario, there's a constant need for innovation to unlock untapped value in the longer term.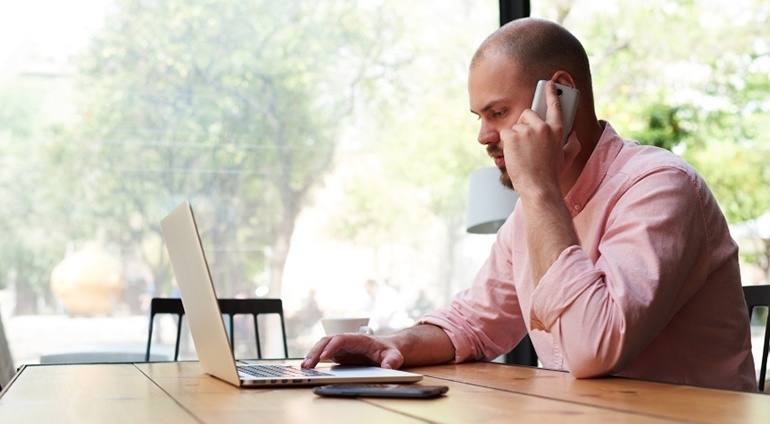 ---
Your biggest marketing challenge: revenue growth
Arguably, the biggest challenge for today's marketers is tapping into opportunities to drive revenue growth.
In a study by Deloitte, 53 per cent of chief marketing officers (CMOs) feel pressure to achieve revenue growth for their business. This was also the biggest change they noted in regards to how their team's responsibility has transformed over the past few years.
---
Why is it so hard to prove ROI?
Marketing has been one of the last business functions to integrate its data, processes and systems, which has created tremendous fragmentation and complexity in proving ROI.
A study by Fournaise found that most CEOs think marketers lack business credibility and are unable to demonstrate ROI. In comparison, those same CEOs value and trust 90 per cent of the work their CFOs and CIOs execute. The core of this issue seems to be that they feel marketers are too far removed from the core purpose of their job: to generate consumer demand for their products and services in a quantifiable and measurable way.
---
Failing to deliver on what matters
This is unsurprising considering that 77 per cent of the business leaders in the Fournaise study said marketers often talk about brand, brand values and brand equity when senior management has difficulty linking these elements back to revenue, sales and EBITDA. Clearly, marketers need to earn more credibility in their field and perhaps improve their influencing skills.
One barrier is that the customer's buyer journey is spilt across product, sales and service. This is why it's crucial to agree on a clear revenue target with the senior leadership team.
---
3 ways to drive business growth
1) Own the customer experience
Businesses today need to own and leverage the customer experience to be able to champion top-line revenue growth.
New advancements in up-to-date customer feedback and monitoring tools means that today's clued-up marketers can truly understand customer behaviours and listen to customer feedback on their products and services. This is hugely beneficial as it gives you valuable insights into where you can make improvements and drive additional growth.
Technologies such as social multi-channel marketing, mobile and predictive analytics all create a holistic experience for customers. This experience is what builds real customer loyalty and, in the long term, profitable growth, which means increased value for stakeholders.
Personas to help you understand your target audience
Personas not only help you understand your customers better but subsequently generate more leads and create more relevant offers for your target audiences. They also allow you to facilitate authentic conversations for your brand.
It's important to embrace the new buyers of today and understand how you can adapt to their needs. They know more about what they're looking for than ever before, they've researched it all beforehand, and completely changed the way they decide what to buy and how to buy it.
The biggest opportunity today is personalisation. By being able to leverage available technologies, marketers can treat every prospect and customer as an individual. Best of all, this can be done using anonymous profiles that protect consumer privacy.
Related content:

3 common mistakes to avoid when creating buyer personas
2) Measure and track marketing ROI
Reliable data-based insights have become evermore important since data acquisition has become a key priority for businesses.
Success in this arena relies on bringing the data together to create a clear picture of what influences the customer journey and buyer decisions. That is exactly what integrated marketing applications are all about, which is precisely the view that your CEOs and leadership teams are after.
With tools such as brand tracking, you can aggregate and analyse data daily to understand consumer trends and immediately pivot around them. Importantly, we are able to demonstrate the impact of marketing campaigns and deliver the hard facts and figures that the boardroom wants: data on revenue, sales and EBITDA.
Related content:

3 ways to prove ROI for customer experience management
3) Think revenue cycle—not sales cycle
We need to replace "sales cycle" thinking with that of a greater revenue cycle. The new reality marketers need to face is that the buying cycle has fundamentally changed.
Online marketing has changed the traditional sales cycle model, where marketing generates leads and sends them over to sales to "close" through a measured funnel. Now, the cycle begins with the first interaction a potential buyer has with your company and, in an ideal world, ends when they become a happy customer—even a repeat customer who refers you to their friends and family.
Today, we can segment marketing down to minuscule levels and target our audience with content tailored specifically for them.
We need to establish an infrastructure where sales and marketing are fully integrated and equally responsible for generating growth. Measuring revenue needs to be a key priority for marketing, where the crucial aspect is to view all marketing and sales activity as equal parts of a greater revenue cycle.
Related content:

How to make a big impact with a small marketing budget
Want to learn more about how marketing can deliver growth, and how to prove ROI for your marketing campaigns? Download our free ebook to master your marketing ROI.