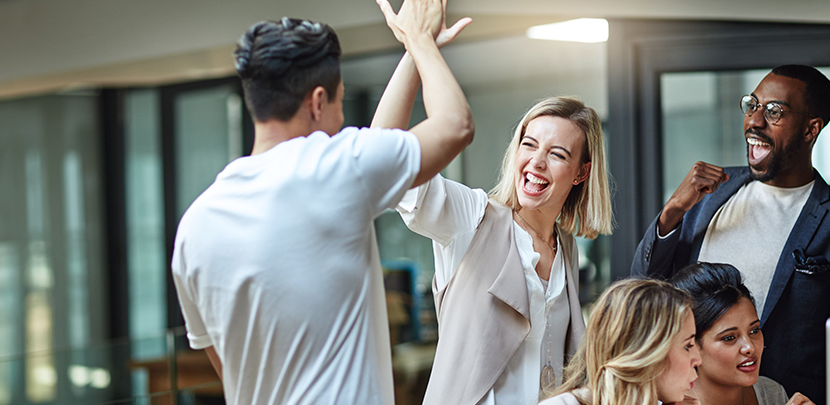 Grow, or die. That is the reality of business. Your competitors will be taking every advantage that comes their way — and if you want to keep up, you need to as well. That is where the Net Promoter Score (NPS) system can help.
We've put together three simple ways that you can use your NPS to help expand your customer base and grow your business.
---
1. Learn from your detractors
Your detractors are customers who have given you a NPS score of 6 or less. They've had a bad experience with your company, products or services. They are likely to be actively sharing the details of this experience with others, and in doing so damaging your brand.
They are the toughest to recapture, but also the most valuable to learn from. This is why your NPS survey should always have a supporting Key Improvement question: "What is the one thing we could do to improve your experience?", or words to that effect.
When you hear that someone isn't happy with your product or service, you have the opportunity to find out why — and fix the problem. You can then take steps to protect other customers from a similar experience — all through the power of the Net Promoter Score system.
---
2. Turn passives into promoters
When somebody gives you a NPS score of 7 or an 8 out of 10, they are defined as passive, or neutrals. These are customers who are on the fence.
There are two pathways. You can go above and beyond expectations for passives to convert them to promoters, or take a laissez-faire approach and put yourself at risk of earning another detractor. Try offering your passives something they value: discounts, branded items, free upgrades.
Even something as simple as thanking your passives for taking the time to fill out your survey — a genuine, personalised thank-you, not an automated follow-up email or text — could be enough to set you apart from your competitors.
---
3. Promoters can help you go viral
Promoters (NPS score of 9 or 10) can be further segmented into active or passive promoters; the difference being that the former have actively promoted you in some way, whereas the latter are likely to do so, but haven't yet.
Turning a passive promoter into an active one can be as simple as asking. Online customer experience platforms such as Customer Monitor can automatically request testimonials for you. This can then be used as marketing material. You can go one step further and offer a pre-written piece of content that your promoters can share on social media — an opportunity for your company, products or services to go viral.
Since promoters have a natural disposition to promote your business, you're just making it easy for them to do so.
We hope you've found this a useful resource to help you use the NPS system to its fullest extent. Get the benchmarks you need to measure your success through the free reports below.