Brand insights and market segmentation are some of the most powerful tools you have to improve your business and be more competitive—but only if you can use them wisely.
By using market segmentation, you can identify your true target audience, know where to invest your spend and discover new opportunities within untapped segments.
Tailored offerings, and therefore more competitive offerings, are just a touch of segmentation analysis away.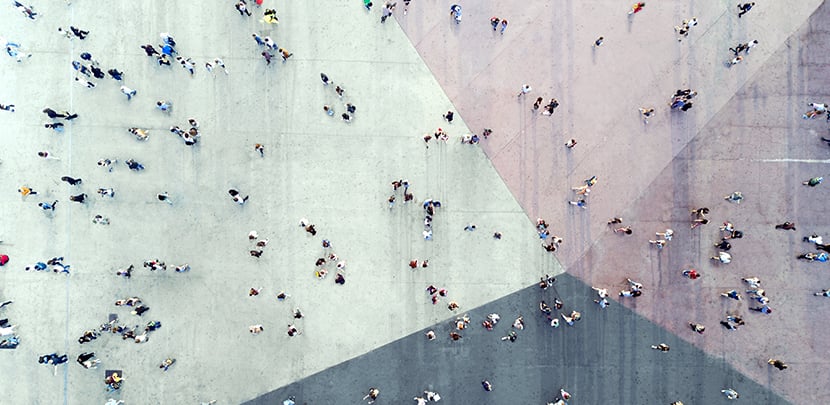 Here are 3 ways you can use brand insights and segmentation to be more competitive in your market:
Read more: Understanding your Audience, the complete guide to market research.
1. Create a personal experience
Today's customers are looking for much more than just a transaction; they are looking for a brand experience.
Social pages, apps, promotions, VIP offers, personalised recommendations—by leveraging the data you already have on your customers, you can deliver an experience that is tailored specifically for them.
For example, imagine you are a sports apparel retailer. You have a few customers that are self-described "sneakerheads", who reliably purchase every new set of 'Jordans' that you get in stock.
You segment out these sneakerheads and uncover that they also tend to purchase other sports gear and shoe accessories, though not quite as often.
You decide to put together a personalised newsletter targeting this segment, full of information about upcoming releases of Jordans, care tips and suggest some other sports apparel that will complement them.
By doing so, you are proving to this subset of your audience that you don't just care about the capacity of their bank account or the thickness of their wallet. Instead, you understand what their interests are and can offer them even more value.
No matter what industry you're in, there's an opportunity for adding value to your most important segments through small, personalised additions.
Related content: How to develop your buyer personas – step by step
2. Customise your offers
Create special offers and promotions for your different segments by analysing and acting on customer, market and competitive data. A good tip is to specifically analyse your most loyal customers, as they are usually the most profitable, and by analysing your data in the right way and acting effectively, you can improve your competitive edge – and obviously increase your profitability in the long term.
For example, you may uncover that your customers in Sydney have very different tastes to those in Auckland. For example, a VIP offer emailed to Sydney customers might be lucky to get a couple of clicks but the same offer in Auckland garners a lot of attention—and sales.
But it isn't just about sales, after all. By offering something as simple as two different vouchers or experiences to two separate geographical areas, you are already proving to your customers that you care about their unique needs and are able to satisfy them.
Additionally, analysing real-time data of in-store purchases and website clicks will show you what promotions are effective and which ones are not, as well as the differences in purchasing habits between online and in-store purchases.
Related content: 5 questions to ask before targeting any customer segment
3. Improve your products and services
Continuous improvement is the only constant when it comes to successful businesses—especially in terms of their product offering. After all, if your audience isn't interested in what you're selling, you're not likely to have an audience for much longer.
Finding out what needs to be improved, however, can sometimes feel like throwing darts at a rotating board in a pitch black room. To get the illumination you need, where better to turn than your existing customers?
A simple survey asking for feedback on new features, pricing, pain points, and so on, can give you the direction you need to develop a stronger, more customer-centric company.
---
For more information on market segmentation, download our all-in-one guide to understanding your audience.