There's no one way to build out a customer profile. Today, businesses can draw on a variety of data sources to create an in-depth picture of their customers—from who they are and what they need and want to what they think and feel, and how they behave. However, of the many sophisticated tools and resources you can draw upon to deepen your understanding of your customers, transactional data is one of the most valuable.
Here are four reasons why:
1. Category-level insights
With the right transactional data set, you can understand how your brand performs within its wider retail category (such as clothing, sporting goods, liquor, consumer electronics and so on).
Say your sales are up 10 per cent since this time last year. That sounds good, right? But transactional data might reveal sales within your category are up 20 per cent—and that your brand is actually underperforming compared to the rest of the market.
"Many brands have no way to benchmark their performance except against themselves," says Oliver Allen, General Manager at Perceptive. "Category-level transactional data can give that context. It provides the bigger picture and where your brand sits within it."
This type of insight also helps you to gauge market share and your size within your category. It can also allow you to benchmark your brand's performance against its category, rather than solely on past performance.
Learn more: Meet Ada—our self-service dashboard that aggregates EFTPOS transactional data from across New Zealand.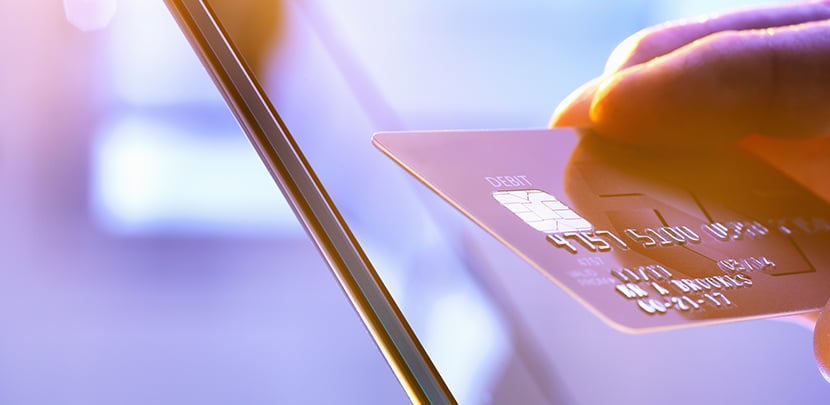 2. Catchment area insights
Catchment area insights reveal how your category is performing within different regions across the country. For example, these insights might reveal that the motor vehicle category overperforms in Auckland but underperforms in Wellington; or that Hamilton overperforms compared to the rest of New Zealand. If you then also know that your brand underperforms in Auckland this creates an opportunity for expansion.
For example, if you were an automotive retailer looking to expand into a new region, these insights could help you assess the most suitable locations to open up shop based on where customers are spending in your category as well as how many competitors are in the areas and what their share of wallet is with your target customers.
It is also valuable for determining media strategy.
"Most brands don't know where their category is performing well," says Oliver. "If you're looking to improve your marketing effectiveness, transactional data can help determine where to focus your media spending to get the best return."
Read more: How to use all your data to build true business intelligence
3. Customer behaviour
Transactional data is a gold mine of hard behavioural data—it shows us what customers actually do (not just what they say they do). With it, you can learn how your customers interact with your brand, from how frequently they shop, how much they spend per visit, and what other brands are in their repertoire. Moreover, it gives you a full picture of their customer journey, from what they do before and after coming to your store as well as what categories they visit alongside yours and where you fit into their day.
"Transactional data helps build a well-rounded, holistic understanding of your customers," says Oliver. "From their average basket size, items in their basket and how they spend to what other brands they engage with."
By understanding the specific behaviours that bring customers to your door, you can create a strategy around those behaviours to add value to your customers and increase shopping occasions.
For example, if you want to increase the amount customers spend per visit, you may introduce more premium offerings or a multi-buy promotion. If you want to increase visit frequency, you might run a more frequent promotional calendar or use limited-time offers to drive traffic to your store(s).
Read more: The power of claimed versus actual behaviour
4. The impact of customer loyalty
While customer loyalty programmes provide a measure of how loyal your customers are, they can't show you where else your customers shop within your category.
For example, if you're a fast-food restaurant, your customer loyalty data might show that a subset of your customers eat twice a week at your stores. However, a category-wide transactional dataset might reveal this same group of customers also eat four times a week with other competitors.
"With this insight, brands can do targeted marketing campaigns based on customers' loyalty levels to drive repeat purchase or grow their share of wallet," says Oliver. "Whether that's enticing those twice-weekly customers to visit once more per week or encouraging them to spend more in-store when they do."
Transactional data can also help brands understand the behavioural differences between their new, existing and most loyal customers. Once you know and understand the differences between these segments, you can further tailor your strategies and marketing to better engage with them, and what's more, track their results.
"Having access to a large transactional dataset means you can access the impact of your marketing and promotions in your category over time," says Oliver.
Transactional data can do more than show you where and how much consumers are spending. It can provide a wealth of understanding into the customer mindset and how they operate on the day to day. Moreover, it can inform your brand strategies, assess your marketing and performance within a category and ultimately give you the understanding to build better customer-brand relationships.
All that remains is having the means to access it. Luckily, we've got that part covered.
Want to learn how transactional data can enhance your business and marketing decisions? Download a copy of our free transactional data guide.