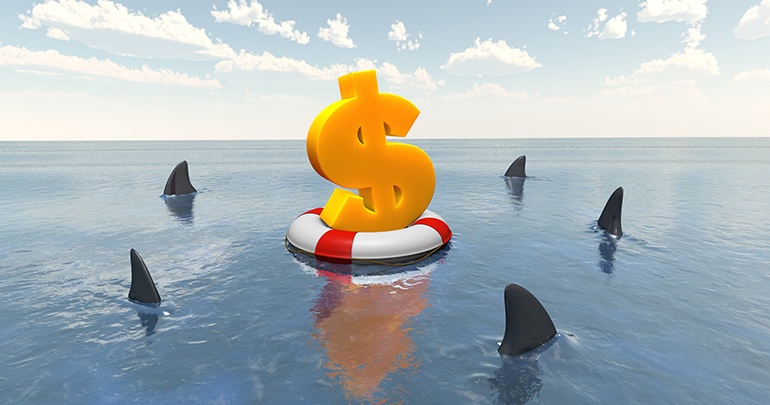 Is your business struggling to make headway in a sea of competitors? It's not time abandon ship, or to go down with it just yet. A few simple steps can go a long way to improving customer loyalty and generating new business.
Save those customers who are about to walk with these four simple steps:
1. Get their point of view
Conduct a customer satisfaction survey to get a lay of the land. Find out what you're doing well, and what you're not.
One of the best ways to do that is to conduct a Net Promoter Score (NPS) survey with questions that'll help you measure the overall customer sentiment towards your business.
With NPS you can identify your:
Promoters: the people who love your business and are willing to promote it to others through word-of-mouth
Detractors: the customers who are most at-risk of leaving.
Most importantly, an NPS survey gives you crucial insight into your customers' point of view and what they think of your business.
2. Act fast on feedback
Don't fall into the trap of analysis paralysis, or just sitting on feedback without doing anything about it. If you want to retain your customers, you need to be responsive to their feedback.
When you start to notice a trend in their feedback, it's a sign that you need to act. Fast. And once resolved, let your customers know you've listened.
For an example of fast, responsive action to customer complaints, look no further than SKY TV. During the British and Irish Lions rugby tour of 2017, SKY TV famously aired a sponsor advertisement between the New Zealand haka and game kick-off. Customers were outraged, and took to social media to vent. SKY TV acted and pledged on social media not to air any ads after the haka for the rest of the tour.
3. Engage your people
Employee engagement. Forbes calls it the "wonder drug for customer satisfaction". And they're right. Your employees on the front line are the ones who dictate how a customer experiences your business. Unhappy, disengaged employees lead to unsatisfied customers—and a poor NPS.
If you want to improve your customer experience—and, in consequence, your NPS—engage your people. Let them in on your plans to improve. Make your NPS visible to your whole company and explain what it is. This will help keep customer experience at the forefront of your employee's minds.
Keep them in the loop let them know when the score changes too. Seeing the results of their efforts can further boost engagement.
4. Measure the results
What's the point of surveying your customers and collecting feedback if you don't know whether you've improved their customer experience? It's akin to trying to pin the tail on the donkey. You see the goal once, but then the blindfold descends and you get spun about. Suddenly, you're not anywhere near hitting your target.
If you've taken action and resolved the issues that are causing them to leave, there's a good chance you've improved. But the only way you'll actually know is to ask your customers.
Survey them again and repeat your surveys regularly. Ask whether the actions you took last time to resolve their issues actually worked or not.
If retaining customers is a struggle, check out our free guide on customer retention strategies.