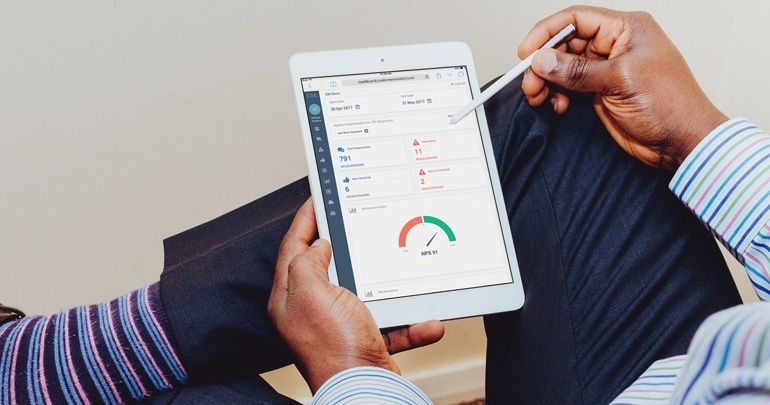 Customers have their own set of needs and priorities, and unfortunately, they don't always align with your own. If you find yourself juggling a list of customer complaints, here's a few tips to help prioritise their importance.
Do you have high customer churn? Read 4 steps to retain your customers before they jump ship to address it.
---
1. Happy or unhappy?
Unhappy. Hands down. According to Temkin Group Research, loyal (and therefore happy) customers are 5x as likely to repurchase, 5x as likely to forgive, 4x as likely to refer, and 7x as likely to try a new offering.
Meanwhile, an unhappy customer is halfway out the door and researching your competitors. Dissatisfied customers are also more likely to share their negative experience with others, further damaging your reputation. However, evidence suggests that 50 to 70 per cent of them will do business with you again if you promptly resolve their issue.
Tip: Look at the NPS score your customers have given your business. Prioritise the lowest NPS scores first.
Read more: Grow your business with NPS [Free Guide]
---
2. How much time has passed?
A quick, speedy response to a dissatisfied customer will go a long way to rebuilding the bridge between you. The longer a customer goes uncontacted, or a complaint left unresolved, the greater the likelihood that you'll never get them back. As such, you may want to prioritise customers whose issues or requests have been unresolved the longest.
---
3. What is their value to your business?
How valuable is the customer to your business? Are they a one of a multitude of clients you provide to, or a major client that makes up a large portion of your company's revenue? If losing said customer would lead to significant financial losses for your business, then it may be in your best interests to prioritise them first.
---
4. Have they had positive or negative experiences with you before?
If a customer has had a string of poor experiences with your business, you may want to prioritise them ahead of your other clients. According to Business Insider, it takes 12 positive experiences to undo one negative one—and over half of consumers will opt not to purchase a product if they experience poor customer service.
---
Responding to negative customer feedback
It's impossible for businesses to avoid receiving negative feedback. Business owners often see addressing these experiences as an unpleasant chore, but negative customer feedback is a goldmine—and essential for improving your business. You may even be able to turn a negative experience into a positive one!
Research shows that for every complaint you receive, 26 other customers had the same complaint, but did not voice it. If multiple customers are reporting the same issue or problem, chances are that it is affecting an even larger portion of your customer base.
Here are a few tips to help you respond to customers:
Stay calm: Approach the issue with a cool head.
Be helpful: Acknowledge the customer's problem and offer a solution.
Act on negative feedback: Actions really do speak louder than words.
End on a positive note: Thank the customer for their time and valuable feedback.
Read more: The three C's of dealing with customer complaints
If you are a Customer Monitor user, managing and keeping track of your customer feedback is a simple matter. Learn how to do it via your dashboard here.
---
Want to see Customer Monitor in action? Request a free demo here!