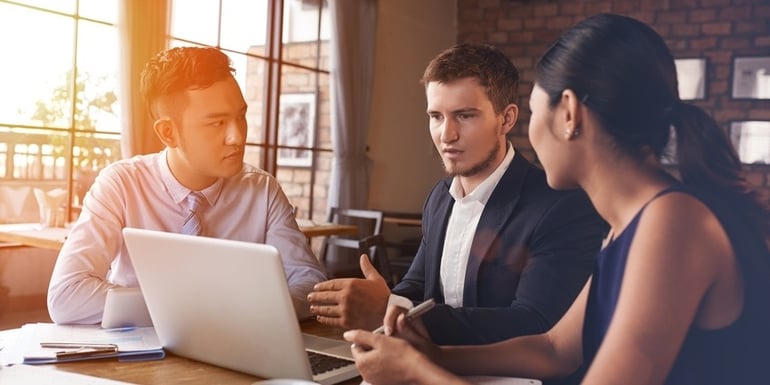 Inbound marketing doesn't have to be difficult. Whether you're going at it on your own or partnering with an agency, make sure you follow these four steps to be successful.
---
1) Strategy rules
As with any marketing there is always the need for a solid strategy to be effective. Regardless of your goals, whether that's to increase subscriptions or getting a certain number of qualified leads, every aspect of your inbound marketing strategy should reinforce that goal.
The strategy should be based on your company's marketing ROI, clearly defining your goals and putting tracking in place to allow for strategy adjustment.
According to HubSpot, as many as one out of three companies fail to calculate overall marketing ROI, so understandably this is important.
It's crucial to understand your ROI. If you don't know your ROI, it makes it difficult to establish clear goals for future performance. Use these numbers to develop a clear strategy.
---
2) It's all about the customer
The number one requirement for any inbound marketing campaign is to deliver value. This is where traditional marketing fails, as it's often intrusive and annoying, and brings very little value to a prospect or customer.
The way inbound earns the customer's attention is completely different. A lot of the inbound traffic is generated organically by creating and distributing content of real value. Blogs, ebooks and campaigns that are distributed through social media work because they are all about what's important to the customer—not about the company itself.
You're letting the customers come to you instead of the other way around.


---
3) Convert by nurturing your leads
Nurturing is all about keeping in touch with prospects and ensuring you are the first place they go to when in need.
Crucially, it's about using your nurturing workflows to move your leads through the sales funnel, via the attraction, consideration, closing and delight stages.
Leverage predictive lead-scoring tools so you can track the progress of your leads along the way. This is essential so that you can develop an effective nurturing strategy depending on where leads are in the buyer's journey.


---
4) Keep track of your performance
The beauty of inbound marketing is that you can track and measure every step of the way.
For example, you can track how your landing pages are performing in terms of click-through rates and conversions. This will help you know what's working and what's not, so that you can improve your strategy as you go.
To leverage the real power of inbound, use your content management system to provide you with metrics and analytics to measure which web-pages help to convert and improve the pages that are underperforming. Crucially, check last page of conversion and what channels help bring in leads.
The way to succeed with inbound marketing campaigns is to focus on remarkable content that is customer-focused and to structure your marketing funnel. In addition, understanding that inbound is a holistic approach to building long-term customer relationships, is the path to success.
---
Want to learn more about how to maximise your lead generation with inbound marketing by targeting the right audience? Download our free ebook.