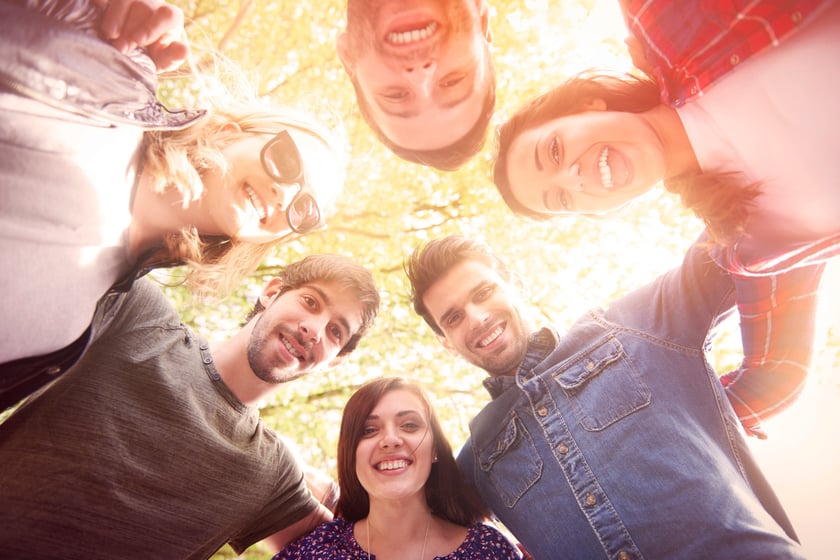 The design way of thinking is incredibly helpful to improve organisational culture. It can help bring your team together, making everyone feel included, empower individuals to act – and in effect will make your company one where people feel appreciated and will want to stay on for the long-term.
Here are five design principles, which can help move your business forward in the right direction.
1. Embrace differences. Without letting them become excuses. Obviously, not everyone is creative or strategically minded. Design thinking embraces differences in the way that it accepts people for who they are and emphasises their strengths, not weaknesses. Some people may not speak up but may have the best ideas in the room. Perhaps some individuals just need more encouragement but most people have the ability to be creative.
2. No multitasking. Reduce your distractions. The best ideas are usually created outside of the office. And when strategising in meetings, no laptops or mobile phones! Distractions can quickly fragment the thinking and creative process in the room.
3. Everyone's welcome. Everyone should be invited and have the chance to share their opinion. Okay, so maybe your meeting goes over time but it's crucial to hear all perspectives and will make for a more productive session. Observe how things happen naturally, this will usually give you a sense of how you could divide the team into smaller groups.
4. Don't judge. All ideas should be welcomed. Don't criticise or judge any ideas when brainstorming. Make this known to the team so that they are aware that no matter what they say in the room, it is okay and appreciated. This helps people feel comfortable speaking up. You're all trying to find a solution to a problem, so establishing a safety net is a great way to make more people want to participate, which leads to more brilliant ideas. Or as iHeartMedia's Bob Pittman says on the company's evolving culture: "We don't allow one person to kill an idea here".
5. Don't aim for perfect. Watch out for what practitioners call "precision creep". You might not change the world, but even nominal improvements are great. If something is really far off, you can add in a friendly reminder of the problem at hand and that a bit of precision could be added, as in the end you will need to come up with a realistic solution.
Learn more about how design thinking can improve your organisational culture and your customer experience, by getting our free e-book below: