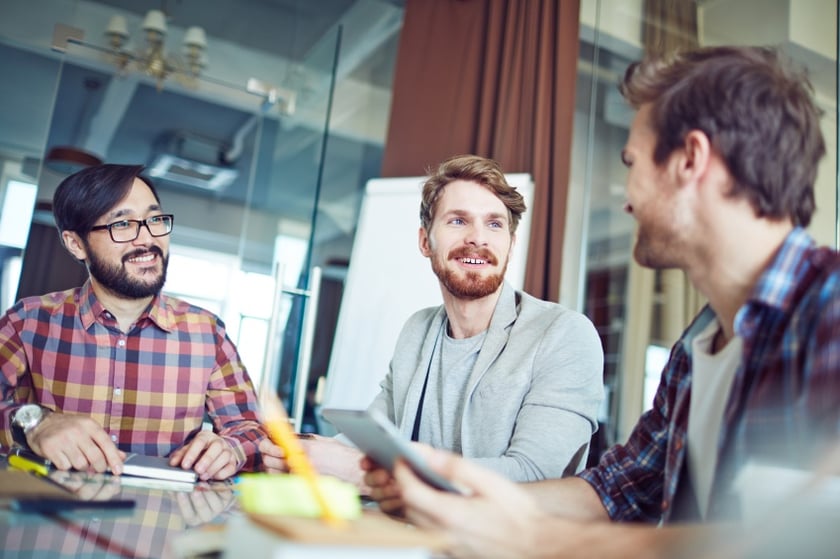 A good starting point is to really immerse yourself in the customer experience.
Our previous blog talked about what a customer journey map is and why you might need it for your business. The customer journey map and other design models are tools for understanding. They present alternative ways of looking at a problem. The first step on your designed customer journey is to develop empathy for the customer by asking them questions about their experiences with the brand, by asking for direct customer feedback.
You'll ideally be able to observe your customers in their interactions (mystery shopping is a great tool) and even role play as one of their customers or clients to really be able to put yourself in their shoes.
All throughout their journey, capture everything they come in direct contact with, such as your brand's website, mobile apps, physical stores, sales people, the customer support person etc.
Related content: Download a free customer journey map template
5 things to help in the thought process:
Who are your customers? Who is your customer and what is their need? Where are they in their life stage, and how does that affect the solutions (savings, superannuation, life insurance etc) you can provide them?
What do your customers want? In any interactions you have with your customers think about why they're contacting you in the first place. Knowing what they want will help with knowing what they expect from you.
Where have your customers been just before? Customers are always on a longer journey and you won't be the first one of their "touch points" so to speak. You want to understand where you fit into the wider puzzle, in order to work out how important you are and how you can serve them better.
What will your customers do straight after? Customers may interact with your company but then their journey continues. What they do next, will help you see how you can best help them along.
What will make your customer happy? Instead of focusing on satisfying their basic and immediate needs, consider what would provide them with the most positive experience they have had. This is something you can aim for.
Related content: Reveal your brand's strengths and weaknesses with journey mapping
Using analytical and anecdotal data
Do your research to understand their journey fully. There are two types of research you should use: analytical and anecdotal. Using both will provide you with a holistic view of your customer touch points.
To mention a few examples, analyse website analytics, so you'll understand where your customers have come from and where they're trying to go. This will also show you if they've left your site to go somewhere else, so will uncover any certain pain points. Closely study your social media analytics, and consider reviewing positive and negative brand mentions here.
Organic and paid for search data will be useful as you'll see what users are actually searching for.
As a complement to analytical data, you need actual anecdotes of your customer's experiences. Check social media mentions and speak to front-line staff who talk to customers every day. How detailed you are able to depend on your time and budget. If your business has many different target audiences, creating detailed customer journeys for each might be in the too-hard-basket. In that case, you'll want to focus the research on your main audience.
Learn more about how design thinking can improve your customer experience, and how to develop a customer journey map, by downloading our free ebook below: