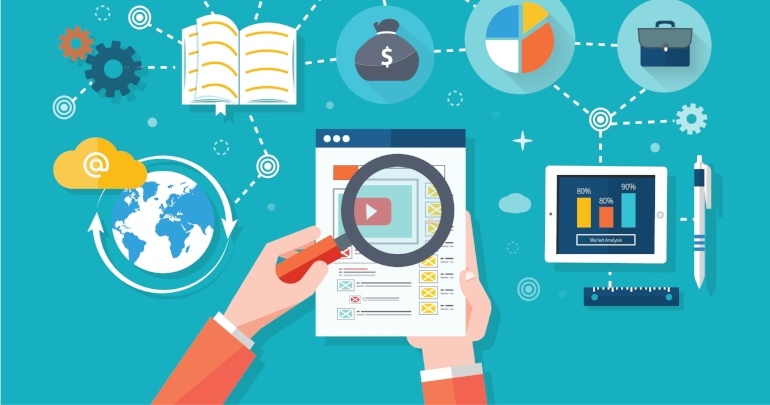 The insights gleaned from customer data are some of the most valuable pieces of strategic understanding you have to upgrade your company and ultimately become more competitive. But where should a company start?
Here, we go through where to start, how to store and how to strategically use your data to improve your offering.
---
Start here: How to best collect customer data?
First things first. The best way to start collecting your customer data is to gather it every time your customers interact with your company. This is best done in an online survey or by filling in an online form, but can also be done in an online chat with customer service, in-store with a salesperson or even via the phone.
---
How to store your customer data
Once you get the data you want, don't make the easy mistake of dumping it into basic Excel spreadsheet. If you have a third party collecting the data for you, in the best case they'll use an online tool so that you can view your data in a sensible way.
Here at Customer Monitor, we use an interactive, online dashboard which gives you the information you need in real-time. It uses word clouds and clever interactive features to ensure you only see the data you're after, but also alerts you to any customers you are about to lose.
Then, best and most time- and cost-effective way to store, track and make sense of customer data, is to use an all-in-one customer relationship management (CRM) system.
Related content: 4 steps to quality control your customer data
---
1. Create a personal experience
The way to be strategic about your customer data is by using it to create a more personalised experience for your customers. The stats behind this are staggering. One study from Infosys found that 70 per cent of customers are willing to spend about 13 per cent more with companies who they feel are capable of delivering better service than their competitors.
Many companies do this today so you want to be sure you're not missing out on being able to send special offers, make personalised recommendations and inform your customers about promotions that are relevant to them.
You can leverage online technology by using customer location data to identify any potential opportunities, such as differences in regional preferences and products.
Related content: 10 ways a customer survey drives your business growth
---
2. Offer customisation
The world of business is becoming increasingly saturated. Advertisements, online content, even attempts at viral marketing have become just part and parcel of the noise of business. Marketing is ubiquitous, and it takes a unique, targeted offer to cut through that noise.
Many companies do this through their customer data, creating marketing campaigns tailored to a specific subset of their audience. A good start would be with consistently loyal customers, which are usually also the most profitable.
This methodology allows you to reach customers that others might not, as well as prove to your audience that you know what they want and are able to give it to them.
Regular customer feedback is key here as you get a snapshot view of what's going on in the market—every day. But also being able to segment that data is crucial, as lots of data (big data!) can be overwhelming to view at once. That's why an interactive dashboard is the best thing you can use to view your insights.
Daily analysis is also illuminating, in that analysts can instantly see your most effective promotions. This system can also reveal purchasing habits and profitability differences between channels—most notably online and in-store.
Related content: The ultimate hack to measure customer satisfaction levels fast
---
3. Product and service improvement
If you're gathering customer feedback and analysing it, you will do yourself a favour if you use it to get valuable product feedback in order to improve your products or services.
This data can be used to point out the products that specific customer segments will want—and the price they are likely to be happy to pay for it.
Why not seek out the most relevant customers or users to ask for feedback on new features? They're the best people to ask as they're the ones you really want using those features.
Product and service improvement hinges on uncovering relevant customers/users and asking them for feedback on new features. These segments have the insights you need, mostly due to them being the customers/users who will benefit the most from those new features and thus provide you with the most relevant suggestions.
Related content: How do you action negative customer feedback?
---
4. Get more effective and competitive
At its best, customer data can be used to improve organisational effectiveness and to reduce risk. By analysing customer data, especially churn rates and behaviours, you get the insights needed to maximise efficiency and reduce risk which can result in greater savings.
Related content: The best way to analyse your customer experience feedback
---
5. Create awesome, credible content to share
Your feedback and customer data is a great opportunity to create shareable content. If you're a B2B, we're talking testimonials and case studies that will enhance your credibility and talkability in the market. But wait, there's more.
By getting feedback and insights though online surveys, you can use your insights to create a well-designed and useful info graphic that you share in your social networks. Encourage your staff and followers to share it too!
---
Learn more about how you can get the data and insights you need to increase customer retention, by using the Net Promoter® Score. Get our free e-book by clicking on the button below: