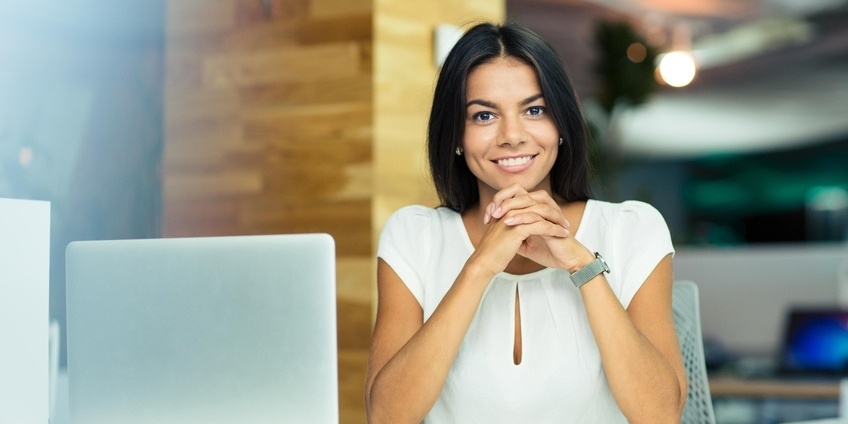 If you've worked out your inbound marketing content strategy but it feels like you're not hitting your targets, you may be missing some of these crucial aspects. A successful inbound strategy aces all of these five elements (conversions, A/B testing, email marketing, keywords and powerful landing pages).
---
1) Getting the right conversions
A conversion occurs when a lead that lands on your site takes a step to submit a form, thereby submitting data about themselves.
A conversion path is the journey or series of steps that a prospective buyer takes that leads to a form submission. What path a person takes to convert varies depending on their lifecycle stage, so it will be different for a new lead than someone who is already your customer.
Gaining insight into conversion paths is essential for analysing if your campaigns are working. By analysing your conversions, you get intelligence about new leads, how to segment your web traffic, and using these insights can help position you as a thought leader in your industry.
Use conversion paths by designing content to support the conversion goal, taking into account the steps you want the visitor to take. The more you can include your sales team, the better.
An example of a conversion goal is getting customer feedback, collecting personal data and encouraging more social shares. A way to design content around this is to share a resource such as an online toolkit or e-book. Keep in mind when you're creating your content "How can we help our prospects get the information they need most at this stage in the relationship?"
---
2) Split test to know what's working
When you're deciding between two different types of copy or designs, you can use A/B testing or split testing.
Split testing is testing two variants to compare which of the two works better. By applying this to any element such as copy text, subject lines, layouts, images and colours you can easily see how these choices affect the buying decision.
The way to use A/B testing to your advantage, when aligning with financial goals internally, is to have tangible evidence that what you're doing will reap a return. Set one clear goal so you can hone in on exactly which element change (for example a title difference) will yields the greater response.
If you have too much going on in terms of modifications, you'll be unclear as to what your solution should be. You can and should use A/B testing for any marketing element such as CTAs, emails, landing pages, webpages and so on.
---
3) How to create email that generates revenue
How many times have you unsubscribed to an email that you thought was annoying or simply not relevant?
As a marketer, how do you stand out from the masses of daily emails building up the clutter? How do you deliver the right message to the right audience whilst standing out? But more importantly, how do you measure the return on investment on your campaigns?
With inbound analytics, you know how many customers are generated through email. Importantly, you can provide relevant content to your existing customers to help them achieve their goals.
---
4) Using keywords for best practice inbound strategy
With keywords, you create focused concepts for your campaigns and use them to identify the content on your website, especially relevant for creating search terms for search engines.
Note, however, that stuffing your content with keywords will not help your performance. Rather, you should see your keywords as a way of finding searcher intent.
If someone looks for the words "inbound marketing", for example, they might just want a general overview of what it is. "inbound marketing how to", on the other hand, might mean they are looking for an actual practical guide to it. Search bots are smart enough to distinguish between the two, and what ranks for the latter search may not rank for the former and vice versa.
We recommend using tools like keywordtool.io, SEMrush or Ahrefs to find your keywords. Google Adwords volumes can also shine a light on how often specific search terms are used—though make sure you translate these into the actual intent of the search.
---
5) Create a top performing landing page
In inbound marketing, a landing page only has one purpose regardless of its offer—which is to for leads to submit the form and receive the ebook, case study, infographic, and so on.
The landing page is therefore the lead generation rock star of your website. To ensure that your landing page is effective and is delivering the leads you want, make sure it has these components:
Follow the ABC formula: Attract attention with compelling copy, focus on the Benefits of the offer, and firmly Close with a call-to-action instructing the lead to complete the form.


Keep all copy concise and make sure it appears above the fold so people don't have to scroll down to read it. This is especially relevant for mobile readers.


Have a maximum of one offer to promote per landing page. Having more than one offer acts as a distraction for your visitors and hinders them from completing the form.


---
Bonus tip
So many of us today use different types of devices to consume online content, so your website needs to adapt to the way people's viewing patterns have changed. Implementing responsive design means that your visitors can view your website effectively.
This means the layout of your website elements format responsively for easy viewing, regardless of what device it is being viewed on (PC, laptop, tablet, or smart phone).
Not having a responsive website today can be dangerous for performance, as more and more traffic is coming from tablets and smart phones.
Without responsive design, calls-to-action are difficult to read and click, costing client's valuable conversion opportunities. Great responsive design should prioritise offer display to maximise conversions of leads for all viewing devices.
---
Make sure your marketing is communicating the right messages to the right people, at the right time, with our free worksheet on building buyer personas.