The coronavirus has massively rocked the boat in the last few months. While businesses and consumers are adapting and evolving to this new reality, it has also been a time for reflection—for businesses and the community alike to consider how we want to operate going forward. For me, it's also been a chance to collate my thoughts as a consumer and digital marketer and think, "Where to from here?"
I don't know about you, but I'm sick of mass marketing. I'm sick of my experience being interrupted; of having to periodically go through my inbox and unsubscribe from irrelevant advertising. In-video ads infuriate me. I think traditional TV advertising is dying, if not dead already.
The future I want to see is one where businesses stop pushing and start cultivating. I want interesting, useful marketing in my inbox—not another mass email clearly sent to an entire subscriber database. I want ads that speak to my interests, vocation or sense of humour—not "10 ways to build muscle fast" because I happen to be male and in my thirties.
When I ring up an organisation with a couple of questions about a product, I don't want to be bouncing around on hold in a game of interdepartmental phone tag. I want to be able to phone, email or message a business and get a response, regardless of what method I've chosen to use.
In short, I want businesses to be aligned to my preferences. Do that and you win my patronage. Fail to care and I'll take my business elsewhere. And that's very easy with the growing shift to e-commerce. After all, why should I pay for a poor experience, when a perfectly good—maybe even a superb one—is just a click away?
Okay, rant over. Let's get constructive. Here's the vision: dynamic, TUNED marketing—and by extension, dynamic customer experiences.
What does TUNED stand for?
I know, another marketing acronym [groan]. But when I encountered this in a keynote speech from Hedi Bullock, CMO at Tealium, I couldn't help but find myself nodding. While it acts as the foundation of dynamic marketing, I see its principles crossing into customer experience.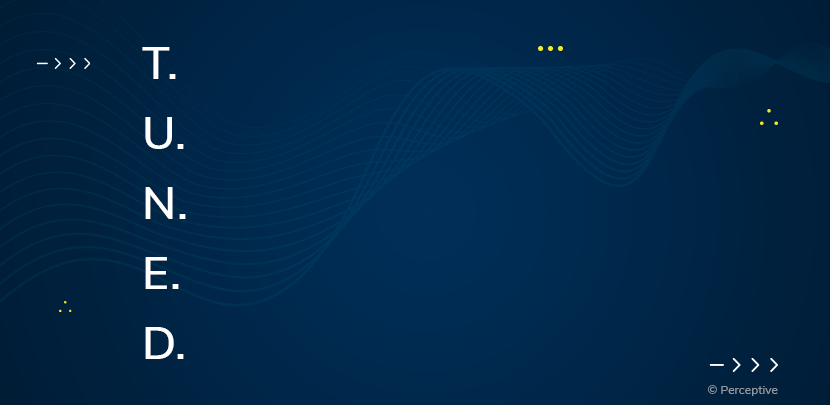 T = Trust
Buyers expect a trusted experience and their preferences to be upheld. To gain a customer's trust we know that we need to help our customer, not aggressively sell.
In the age of Covid-19, trust has become particularly critical.
As strategy+business contributors, Matt Egol and Derek Townsend, note: "As people grapple with the effects of COVID-19, they'll put their faith in your company if you keep them safe, communicate clearly, and hold up your side of the bargain."[1]
In New Zealand, particularly during Alert Level 3 and 2, that side of the bargain included businesses regularly cleaning their premises, providing hand sanitiser at entry/exit points, enforcing social distancing and having contact tracing in place.
Moreover, as consumers have tried to avoid person-to-person contact during the pandemic, the need for trust has spread further into the e-commerce space. Contactless delivery, online stock availability, and transparency about delivery times and/or pick up windows have all come to the fore. Businesses who fulfil this social contract are the ones who receive customer trust—and their patronage.
In a 2019 survey, 97 per cent of respondents were somewhat or very concerned about protecting their data.
But what will that trust look like going forward? My hunch: it's going to focus on personal data. In a 2019 survey, 97 per cent of respondents were somewhat or very concerned about protecting their data[2]. While coronavirus may have shadowed the issue for the time being, it's only a matter of time before it comes to the fore again. Businesses that comply with GDPR and CCPA, ensure personally identifiable information is encrypted and secure, and don't sell customer data to third parties will be the ones who will earn the highest consumer trust.
U = Unified
As a consumer, I want brands to know me beyond my basic demographic—male, 25-34 years. All of us are so much more than the sum of our gender and age. But to go beyond basic segmentation, brands need to progressively profile and have unified customer data.
Rather than having fragmented customer data across multiple touchpoints (for example, social followers, newsletter subscribers and loyalty members) businesses need to have a single, consolidated view of all their interactions with you, the customer. As you have more interactions with your customer, you ask for more information from them—while justifying your requests by providing more value to them. Consider the Sukin Skincare Quiz, where Sukin Naturals asks five questions to build your skin profile and collect data for a personalised product recommendation.
This not only helps provide a consistent experience and relevant brand messaging but also improves the customer's experience when troubleshooting. For example, when a customer contacts a call centre, staff can see a customer's full record to help address their problem without having to forward them on to a different department.
Next time you're working on your marketing strategy, consider how you could include progressive profiling and centralised data to provide a consistent and personalised experience across all your touchpoints.
Read more: Data analytics provides certainty in a time of uncertainty
N = Now
Today, we expect our consumer experiences to use our data to provide real-time experiences. Google Map's app does a great job of this. Drivers get real-time route updates and ETAs while they're on the move, and in cases of heavy traffic or a road accident, the app often provides an option to take a faster route if one becomes available. It's this real-time data collection and delivery that is making brands stand out in the customer experience space.
However, this expectation is also shifting into the marketing sphere. It's about personalised marketing, perfectly timed—without being creepy. That is, not making the customer feel like you're watching 24/7, but using real-time data to identify individual key moments in a customer's journey and reaching out during those times. And with unified data across all your streams, it's much easier to identify what those moments are and capitalise on them.
For example, say you're an electronics store and a customer comes to your website looking at a new computer. Unlike static data that can take weeks, if not months, to collect and analyse, real-time customer data allows you to see what product pages that customer views, allowing you in turn to target that customer on social media with ads related to those product pages—perhaps you have a sale on a computer with similar specs they were looking at, or you've created a coupon for one of those products they looked at.
A few days later, the customer returns to your website looking at a different product, say coffee machines this time, and your advertising responds in kind. Real-time data allows you to personalise your marketing to what they're looking for right now. All in real time.
"Be there. Show up and maintain brand presence when consumers are really at that point of making a decision. This may seem intuitive or even obvious, but what we've discovered is that brand presence has a far greater effect on consumer choice than we could have imagined."

— Kristin Sutter, Head of Strategy and Insights at Google Australia and New Zealand.[3]
E = Everywhere
If the Internet of Things has taught us anything it's that data is everywhere, and we're producing it all the time—at a rate of 12.9098 billion megabytes every second.[4] The major challenge for businesses is to collect data from relevant sources to take advantage of it all—and even then, there are problems of data quality and storage to contend with.
However, businesses that set themselves up to harness the right data from the right sources are giving themselves a leg up for the future. Going forwards, businesses need to make sure that data collected from every platform, channel and stream is consistent and unified. This leads to consistent and unified marketing and experiences across all aspects of your business.
Fail to collect data from across your platforms leaves you vulnerable to poor customer experiences like this hypothetical example:
You're on the hunt for some new living room furniture. You create an account on a furniture company's mobile app that has an augmented reality feature that allows you to see how a piece of furniture looks in your home. You use the app's save feature to favourite a few pieces to look into later.
*Ping*
You receive an email from the furniture company telling you there's a sale on one of the products you favourited. Great use of real-time customer data.
But when you visit the company's website to check some of the details, your favourite pieces are no longer saved and you find no reference to the sale at all. Worse, when you ring the company up the salesperson has no record of the offer you've received.
Jarring much?
Providing a single source of truth for all your customer data and a customer relationship management (CRM) platform could help avoid a situation like this. It ensures your data is shared across all platforms and channels, allows you to unify your marketing, and provides a smoother customer experience.
Read more: CRM is critical to digital transformation
D = Delight
And do it with data. At this point in time, I know businesses have my data—I'm okay with that, but I expect them to use it to understand and engage with me. Again, it's about businesses going beyond basic demographic information and using what you know to create optimal experiences. Understanding, responding and anticipating customer behaviours can create little moments of delight again and again.
From knowing how and when a customer prefers to be contacted to predicting when a customer is at risk of churning—data is the key to delight.
Much of the TUNED ideal rests on the back of customer data and harnessing it in the right way. That's often easier said than done, and it is even more important in a time when budgets are tight. We need each marketing dollar to work harder.
COVID-19 has presented an unprecedented opportunity for businesses lagging in their data game. As my data scientist colleague Jack Perkins points out, big businesses are having to heave-ho to change their course to quickly adopt digital technology and data infrastructure. Meanwhile, smaller businesses are often in a better position to adapt and respond quickly due to their small size and, as a result, often centralised data systems.
We're seeing a levelling of the marketing playing field. Businesses that have the will and the right strategy can press their advantage to usher in a new era of smart, meaningful marketing that consumers love. And I, for one, will welcome it.
---
Stay up-to-date with how Kiwis are thinking and feeling through the pandemic. Sign up to receive our free Covid-19 updates here.
---
1. Matt Egol and Derek Townsend. For retailers, trust is key to accelerating out of COVID-19. strategy+business, 1 June 2020.
2. Tealium. How Brands Can Prioritize Privacy in the Age of Data, 2019.
3. Think With Google. The Messy Middle, Episode 4: Be There. 16 July 2020.
4. Domo. Data Never Sleeps 7.0, 2019.