Having a happy and engaged workforce willing to put in the hard yards over the long term will help build and raise your customer satisfaction levels.
It's no surprise that CX industry leaders motivate employees to do their best to live up to the customer and brand promise through their interactions with customers.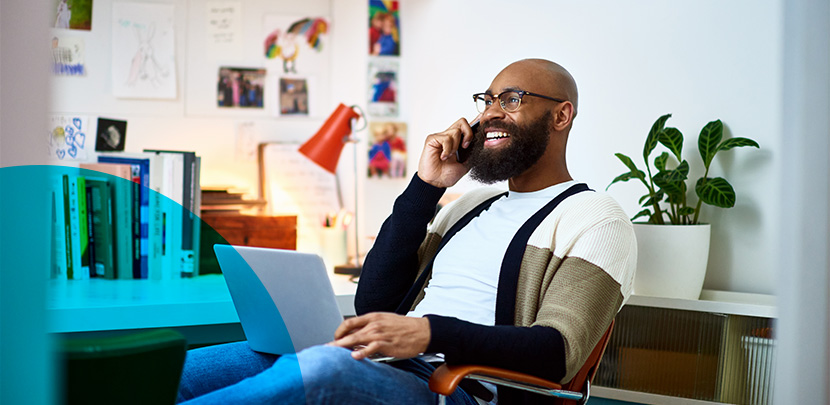 Disengaged employees cost you money
Having a disengaged team can impact business revenue negatively. Nowhere is this clearer than in Gallup's research that estimated that actively disengaged employees cost the US$450 billion to $550 billion in lost productivity every year.
If your goal is business growth, increasing employee engagement is vital, which is why business leaders need to up their game—significantly. A disengaged and unmotivated employee will not have the sufficient drive needed to do an excellent job that goes above and beyond. The fact that engaged, happy employees actually boost the bottom line for companies is proven.
Higher ROI through a happy workforce
According to the Gallup survey, organisations with an average of 9.3 engaged employees to every actively disengaged employee experienced 147 per cent higher earnings per share compared to their competition. Engagement creates a real, tangible outcome and is one of the key factors that separates profitable and effective companies from their competition.
Engaged employees save companies money
Engaged employees tend to stay at their company for longer, which saves the company money in the long term. Low staff turnover means that productivity remains high and fewer financial outlays are required to replace a staff member when they leave. Interestingly, companies on Fortune's list of 100 Best Companies to Work For tend to have less employee turnover than average. As an example, in information technology sector, an industry notorious for job-hopping, voluntary turnover is 8 per cent for top 100 versus 18 per cent industry-wide.
Valued employees make customers feel valued
A great customer service team, who feel valued and listened to by their company, can make your customers feel the same way: valued and listened to. As author Maya Angelou once said: "People won't remember what you do or what you say, but they will remember how you made them feel."
If your employees feel valued and buy into your brand essence and vision, this shines through in their dealings with customers every day. This in turns leads to creating customers who are satisfied with your services and likely to do business with you again. By retaining these customers you boost your long-term ROI. What's more, empowering your employees to do the right thing will make the organisation naturally more streamlined and efficient.
Top tips to drive engagement of front-line employees
Listen to your employees, implement a regular eNPS program and create a mechanism to address their needs and issues.
Hire for attitude and not necessarily for skill. As the saying goes, if you want to provide a friendly service, hire friendly people.
Inspire your team with a purpose, instead of a set of rules and regulations. This sets clear expectations and sends a signal to employees that you trust them to do their job.
Give employees autonomy to fix issues themselves and improve CX their way.
How do you know if your employees are engaged?
An online survey is a great way of measuring your employee engagement, and for setting KPIs and measuring against customer satisfaction levels. However, it is important to regularly check in with employees to understand what drives them.
Learn more about employee engagement strategies in our free eBook below!