Workplace culture. It is a buzzword, and with good reason. A positive culture not only boosts the performance of your business but also keeps staff churn down and motivation up. It creates better problem solving, greater innovation, and is good for business all round.
No surprise then that businesses are keen to assess their culture and employee engagement. The two key ways to do this is through eNPS and an employee engagement survey. Which leads to the next question: what is the difference?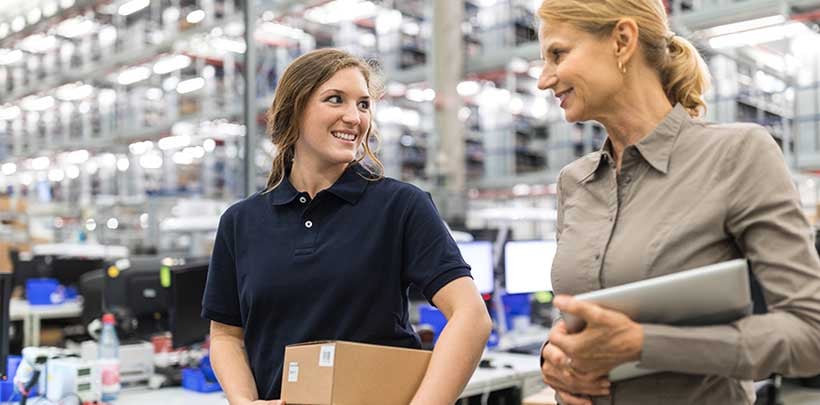 eNPS
Just like traditional NPS, eNPS measures loyalty. Only this time, it measures the loyalty of your staff. It can provide insight into whether your staff would recommend your company as a place to work and also indicate the likelihood of your staff leaving for another company. Staff churn can cost, both financially and productivity-wise. The less staff turnover you have, the better position your business—and workplace culture—will be in.
eNPS can also highlight the reasons why staff are unhappy and what you, as a business, can do to improve. The follow-up eNPS questions are particularly useful for zeroing in on your employee's state of mind. These usually include:
What is the primary reason for the score you just gave?

How likely are you to continue working with [business name] for the next X years?

What is the one area that you would like [business name] to improve on?
Employee Engagement (Gallup Q12)
Unlike eNPS, an employee engagement survey provides insight into job satisfaction in your staff—a crucial element for healthy workplace culture and performance. Gallup research has shown that the following 12 questions (used in the survey) directly link to employee performance:
I know what is expected of me at work.

I have the materials and equipment I need to do my work right.

At work, I have the opportunity to do what I do best every day.

In the last seven days, I have received recognition or praise for doing good work.

My manager, or someone at work, seems to care about me as a person.

There is someone at work who encourages my development.

At work, my opinions seem to count.

The mission or purpose of xxx makes me feel my job is important.

My fellow employees are committed to doing quality work.

I have a good friend at work.

In the last six months, someone at work has talked to me about my progress.

This year, I have had opportunities at work to learn and grow.
While eNPS can offer a useful yardstick and commentary, the GallupQ12 survey delves deeper. It hones in on the key reasons behind the level of staff engagement—essentially, it covers all the boxes that an employee might otherwise not think about, or forget to mention in an eNPS survey.
Why do both?
Many businesses stick to one method only, and that's OK. However, if you're serious about getting a full picture of your workplace culture and employee sentiment, we recommend using both. It is possible to have a loyal staff member who is disengaged. The reasons for loyalty are many. A staff member may feel tied to a particular person or obligated to "give back" for an opportunity provided in the past (e.g. study assistance). Perhaps they're simply paid better than anywhere else. An eNPS can reveal this, but it won't delve into much detail (if any) as to why they're disengaged.
Likewise, you can also have a highly satisfied employee who loves their job but is thinking of leaving for other reasons. The commute is too far, for example. A GallupQ12 survey may not uncover this and you lose the opportunity to address it (i.e. introducing flexible work hours or a work from home option).
When it comes to workplace culture, staff loyalty and engagement are strongly connected. Yet, they are also markedly different. They are two sides of the same coin. Each will yield powerful insights into your business and show ways you can improve. But to uncover your true worth, it is best to examine the workplace from more than one angle.