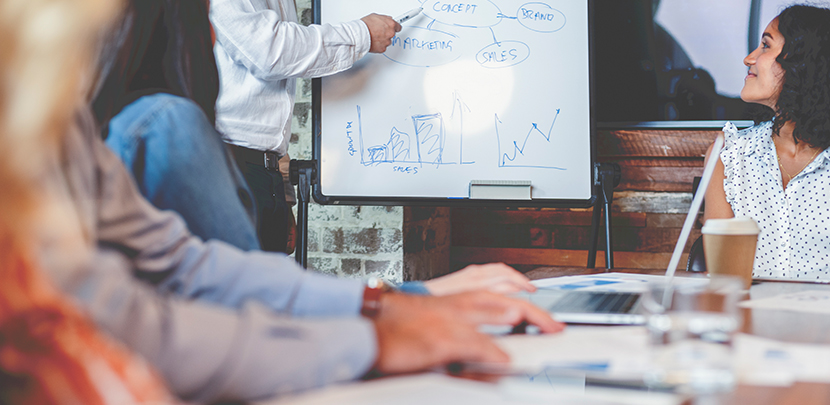 I remember sitting at university learning about the critical success factors in business. Always have the best possible product, make your product easily available, provide good value for money, and deliver a good customer service. Today, we hear this can all be simplified by providing the best "customer experience". Exactly what is that customer experience insight that every modern marketer is talking about, and how do you measure it?
A recent article in the Harvard Business Review "The Truth About Customer Experience" defines it as your customer's holistic end-to-end journey with you, not just the key interactions or critical moments when customers engage with your business. Customer experience is the overall impact of multiple interactions over time, which result in a real relationship feeling, or lack of it.
With social media and daily, online feedback, every customer can build and expect a relationship with your business, rather than just evaluating a transaction. However very few businesses have been able to implement business practices to effectively manage this therefore not evolving your business, what is required to be implemented by every business is a customer experience management programme.
The five element of effective customer experience management
To have an effective Customer Experience Management (CEM) Programme you need to have a system for the following things:
1. Listen to every customer
Every relationship requires active listening. Likewise every business should listen to its customers. You have to hear your customer's drivers. By simply providing the opportunity for your customers to talk to you and be heard is a positive and memorable experience in itself, more so than just satisfying business objectives.
2. Highlight your differentiators
To create a lasting impression you have to exceed a customers expectation. You can do this by highlighting the differences between your products and services, and those of your competitors. If you can do this effectively, then you risk becoming "just another supplier", and no real relationship or loyalty can be fostered.
3. Prove your value
Start by truly understanding what your customer needs. This creates an honest connection with them, which demonstrates more value than price or quality. In this case you are "giving to receive", and what you receive is a more loyal customer, who recommends your business to their peers.
4. Always be genuine
When dealing with customers, keep your focus on their outcome, and do all you can to determine, meet and where possible exceed their needs. Remember, without these customers your business is nothing. Always remember that they will tell others about your good work and your business.
5. Become more emotionally intelligent
This is the driving force for loyalty. It is not simple, or something you can semi-commit to. The more you understand your customers, the deeper the bond can become. A business with a genuine love for its customers always gives the customer something very special, and they want to tell others about it.
Once you starting learning how to improve your customers' experience, you must start benchmarking it. Always remember, "If you can't measure it, you can't manage it."
So how do you measure customer loyalty and relationships?
The metric we use at Customer Monitor is called the Net Promoter Score℠ (NPS®). This works by asking your customers for feedback, and dividing them into three categories:
Promoters
Loyal advocates who keep buying from you and urge their friends to do the same.
Passive
Satisfied customers who can be easily wooed by the competition.
Detractors
Unhappy customers who feel cornered in a bad relationship.
The calculation for the Net Promoter® Score is the percentage of customers who are detractors, subtracted from the percentage who are promoters (NPS=P-D). World class companies like Virgin and Ray White operate with an NPS between 50 to 80 per cent. But the average business tends to start off with an NPS of only 5 per cent to 10 per cent, or even negative. The goal is to grow the NPS score, and make it a focal point for the entire business, right down to individual staff. The customer experience insights gained from NPS are enormous.
Now is the time for all of us to focus more on the customer experience. There is a wealth of evidence that companies with the highest customer experience grow at sometimes more than double the rate of their competitors.
If you are not on top of your customer experience, and you don't have a customer experience programme you could lose your competitive advantage very quickly by focusing on the wrong things.
Learn how to make the most of your customer experience management (CEM) and avoid the most common pitfalls with our free customer experience management guide!