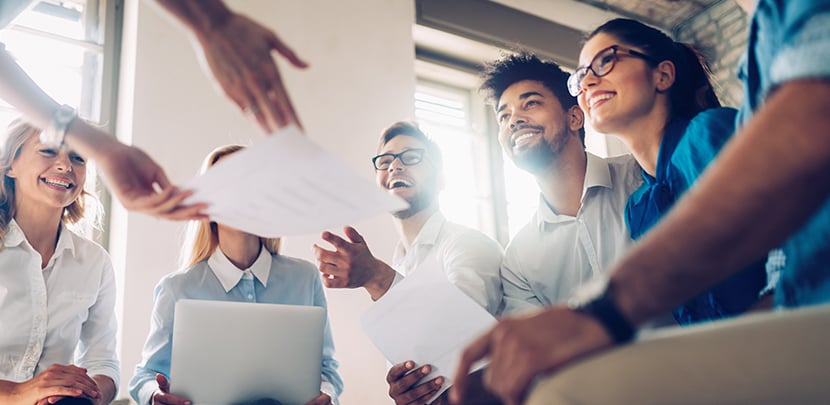 Disengaged employees will affect your customers and in turn; your bottom line. It has been estimated that the decrease in productivity of disengaged employees costs their employers up to $13,000USD annually, depending on which sector they're employed in.
With such a huge potential loss, this suggests companies should invest in maximising both customer experience and their employee engagement. In doing so, you will create a tremendous market advantage. Imagine the power of engaged, committed employees working to deliver maximum value to customers on the measures that are most important to the customer.
Related content: The 10 pillars of employee experience
Satisfied and engaged staff goes a long way to boosting your customer experience, and therefore customer loyalty and repeat business. It goes without saying that happy employees are nicer for customers to deal with and those customers will go back to the companies where they were treated nicely. In fact, companies that excel in customer experience have employees who are 1.5 times more engaged than companies with poor customer experience.
Related content: How customer service impacts your ROI
Happy employees help to create happy customers, which in turn leads to higher loyalty rates, creating more profit. Research has found that businesses with highly engaged employees enjoy 26 per cent higher revenue per employee.
So... How engaged are your employees?
Your employees are your most important asset, so how do you best engage your staff and make them want to stay? Download our free guide and learn useful employee engagement strategies you can put into action straight away.