Good market insights provide a basis for not only knowing how you're tracking in terms of your business' performance but, by knowing what works and what doesn't, it also helps to focus on in your marketing. If you're not using market insights, here's what you're missing.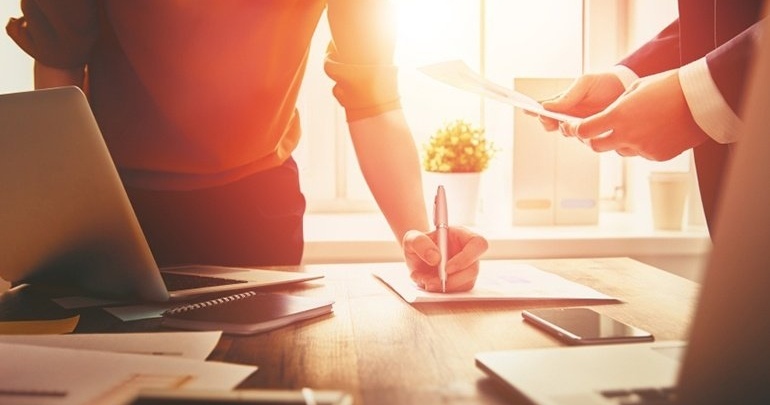 1. Valuable competitor insights
A strong strategy includes getting valuable insights into your competitors and what they offer. Not only does this improve your overall marketing strategy, but also improves the quality of your products and services.
Solid competitor insights help you identify and expose opportunities to know where to focus your efforts, to gain maximum pay-off.
Here at Perceptive, we investigate the competitor landscape for our clients and enable transparency of where they're placed in the market, uncovering profitable and tangible opportunities.
We uncover the SWOT (strengths/weaknesses/opportunities/threats) of our client's business, to ensure they can adopt qualified strategies to capitalise on areas where the competition is weak.
Related content: Measure your competitive edge with NPS benchmarking
---
2. Testing for success
You might have just launched a new product or are planning on launching one, but unsure of how the market will react. Conducting market research is the most effective way to test out ideas before you decide to go live or spend resource on marketing them.
When you're tracking the right metrics, you can quickly see which products, concepts, campaigns and messaging are resonating best with your target customers.
Related content: The ultimate hack to measure customer satisfaction levels fast
---
3. Staying relevant
Change is the only true constant. This is especially true for marketing. If you want to remain a profitable business you need to anticipate and react to change in order to stay relevant.
By researching the evolving needs of your target market and consumers, and analysing your competition's reactions in depth, you ensure you will remain a key player for the long term.
You'll need to change with the times to be relevant at all today. You can do this by tracking your company's progress on an ongoing basis, by real-time brand monitoring and reporting.
Related content: Customer disruption: 3 ways it can work for you
---
4. Focusing on the customer
It is an obvious point, but nonetheless too important not to mention. The biggest benefit of analysing your market and the performance of your product or service is that it helps you understand your customers.
Who are they? What do they want? What do they expect? Once you know this, you can tailor your products and services to meet them.
The best way is to collect customer feedback by using an online survey, preferably through a third party to enhance credibility. Don't forget to segment your responses to ensure you're marketing the right messages to the right people.
You can also collect customer feedback directly from your survey emails. For Customer Monitor, we have an easy feature that allows our clients to do this by the click of a button. They can then post direct testimonials by their promoters from the surveys to their social pages.
Related content: Why customer complaints are good for your customer experience
---
5. Grow your business
By using research for any type of product development, launch, or business expansion you will be able to keep track of trends and future markets and also identify areas for expansion.
When you have the right research at hand, it will be easier to set realistic targets for your business and create effective strategies for your marketing campaigns.
Related content: 10 ways a customer survey drives your business growth
---
Improve your marketing effectiveness and be more competitive with segmentation and persona development. Get our free e-book "Understanding your audience" to get best practice strategies on how segmentation achieves your business objectives.