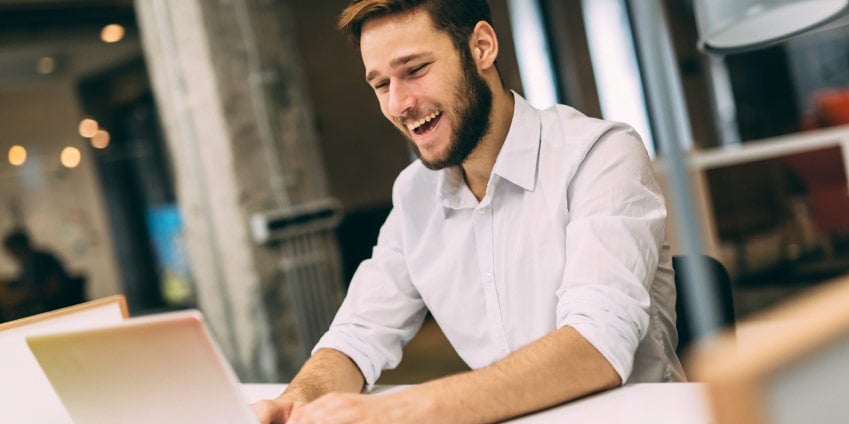 Regardless of the size of your business, managing a small marketing budget will always be something marketers need to negotiate. Many small or medium business owners may be exceptional at running their business but know little about driving effective and profitable marketing.
---
SME marketing challenges to overcome
A big challenge for small and medium-sized businesses today is using the budget and resources of a small company to achieve the impact and presence of a large brand. Knowing where to place limited resources for maximum effectiveness is a common conundrum for SMEs.
SMEs often have to choose between search engine optimisation (SEO), search engine marketing (SEM), content marketing, blogger outreach, social advertising, and a whole host of other options and combinations. Knowing which channel(s) will be effective is the key to success, but is often out of reach for most SMEs.
This is where market segmentation can become a key tactic in defining your targeting—and it's not an effective process to attempt on your own.
---
SME business fails to avoid
SMEs or new start-ups often make the mistake of trying to do it all themselves, which can land them in hot water when their efforts are not successful.
Companies make the mistake of paying for expensive marketing agencies that aren't able to use cost-effective, low-budget marketing. It requires a highly efficient, specific frame of mind and previous experience to understand how to get the most out of a smaller amount of capital.
---
Small budget marketing strategies
1. Clever budgeting
Creating an intelligent budget is the most important thing you can do for your business. Especially when it comes to marketing. It's probably more important to create a sensible budget than knowing how to spend it. Figure out what works for you by looking at focusing your resources towards channels that align with business objectives, your specific target segments, growth probabilities and ROI potential.
2. Leverage digital marketing
If you haven't already. It is not only cost effective these days (if you do it correctly), but also it's highly measurable. You can measure exactly what part of your budget is working and what part isn't, and then adjust the numbers accordingly.

3. Leverage interns
To get around the challenge of not having enough resources to implement the budget, consider hiring interns, especially for areas such as administration and social media. Even so, make sure they have enough maturity, street smarts and linguistic skills to be able to write about your brand intelligently. Remember to have a very clear brief with detailed outcomes so that you can use their input efficiently and productively.
4. Website tips
Make your website user-friendly, including only the important elements of your business. The key here is to build your website for your customers (not designers), so knowing your customers well is crucial. Having solid marketing segmentation is a huge help here.
Also try to invest in narrowly-focused, low-cost pay per click search terms. Give some valuable information away for free to your potential customers to increase your website stickiness. Start your own blog using your brand voice to talk about subjects important to your audience—and keep it updated.
5. Social media tips
Share your social media channels on any marketing materials you send out and allow visitors to share your stories to their networks. Leverage LinkedIn, Twitter and other relevant sites to communicate with your target audience.
To begin with, focus on only a couple to better concentrate your attention and be more credible. Talk about subjects that are relevant but stand out by having a unique point of view and create some noise. If you are targeting a B2B audience, become a trusted advisor and choose a niche where you can become an expert.
---
Want to learn more about how to drive ROI for your business and how to measure marketing efficiencies? Download our free guide:
Master your marketing ROI
.