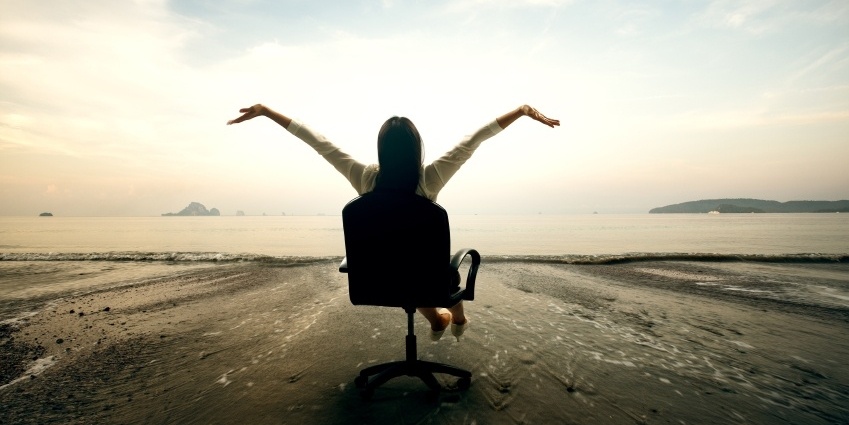 If you're wondering how to retain customers for your business to alleviate high customer acquisition costs, these tips may help.
If you're losing customers you're basically losing money, as the cost of replacing your lost customers with new ones is alarmingly high. The cost of customer acquisition is actually six to seven times more than customer retention.1 Here are five top ways to retain customers for your business.
Related content: The customer retention playbook [free guide]
1. Be personal
Your customer data, well, rather the insights that can be derived from it, along with using customer segmentation, is highly valuable information that should not be taken lightly by any means. Once you know what certain segments of your customers respond to, you can ensure that your existing customers receive marketing offers that are relevant to them and highly personalised. Also, you can create more of this type of content and offerings to nurture your lead funnel and grow more leads and new customers.
2. Exclusivity
Creating special and exclusive offers for your premium customers leads to a more personalised experience for them, which can pay off in many ways. It is about letting your high value customers know that they are a part of a special selection of customers, which means they'll enjoy the experience they have with your brand so much more – and keep coming back.
3. Quality of service
When it comes to customer service, we all talk about how important it is to service our customers quickly and respond instantly. But when it comes down to it, quality always wins. Keep this in mind when training your customer service employees, and when anyone in your business is interacting with your customers.
This has been proven by a study by the Gallup Group3, which showed that customers were nine times more likely to be engaged with a brand when they evaluated the service as "courteous, willing, and helpful," versus the "speedy" evaluation. Speedy only made customers six times more likely to be engaged.
4. Cross sell
A lot of businesses miss opportunities for cross-selling to their existing customer base. With the expansion of digital platforms, it has become easier to buy products online, which has also created a huge opportunity to cross-sell. Of course, this also means that the competition is much fiercer. Consider extending special offers to your most loyal and valued customers, based on their particular needs. Retention rates often increase with more products purchased.3
5. Focus and specialise
Segmenting your customer base is key. Naturally, each customer segment will differ when it comes to priorities, expectations and lifetime value. Often, senior customers place more value on retail location and the quality and interaction with retail staff, whereas for younger customers things such as mobile device interactions will be key. You'll want to know what drives each segment but then also act on that knowledge by having a different strategy for each, for example by having premium services for high value customers.
The bare minimum is keeping up with the latest features that are valued the most by your customers. Businesses can differentiate through bundling certain product sets together, allowing online applications, offering special rewards, ease of transactions and creating an overall excellent customer experience. As ever, the key to success is striking the right price-value balance for the customer. And remember to always be there to lend a helping hand when needed.
Want to learn more about how to retain and acquire more customers? Download our free ebook below!
1. Understanding Customers, by Ruby Newell-Legner
2. Bain & Co
3. Gartner Group