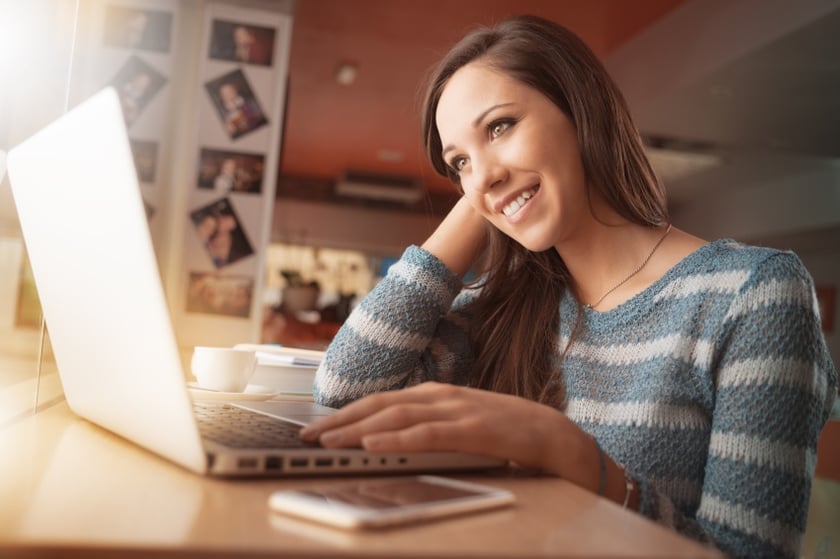 Being more knowledgeable about your customers, showing you care and getting the right insights to build your retention strategies and loyalty schemes, is the first step to becoming a business with high customer loyalty.
In turn, you'll experience longer customer life cycles and more revenue for your business.
These following tactics bring fresh life to any traditional customer loyalty tactics or retention strategy.
---
1) Make your customers feel unique
Humans are tribal at heart. Politics, sports, nationhood—we form in-groups and out-groups wherever we go, even when it doesn't make sense.
Look at PCs and Macs as an example. They're both computers, they're both capable of many of the same basic functions, and yet people define themselves as a "Mac" or a "PC", spurred on by clever marketing by the Macintosh folks.
People like to feel a part of a group, and will show strong loyalty towards whatever group they identify with; especially if you can give them a positive association.
As a brand, you can for example refer to your premium customers as "awesome", "VIP" or "excellent" members. If you are a subscription service, you could create a plan literally called the "Excellent Plan". This not only sounds nicer than "paid member", it makes your customers feel special and probably want to spend more time (and money) with you in the long run.
You have created a "tribe" for this person to belong to, and then placed them at the very top of the hierarchy. By engaging with your product or service, they are now special—and they will reward you with continued loyalty for as long as that is true.
---
2) Automate, automate, automate!
Automation saves you time and it keeps your customers in the loop throughout their customer journey—without you having to lift a finger, other than the initial setup.
As an example, once a customer has bought your product, you can email them an in-depth guide on how to best make use of that same product, or an FAQ's sheet. This also has a flow-on effect in that it probably frees up some of your customer service reps time, at the same time it answers your customer questions.
Automation is a significant contributor to the inbound methodology as well, making it easier to reach out to your customers consistently and effectively.
Related content: How inbound marketing can drastically improve your digital performance
---
Remember: quality trumps speed any day
We all talk about how important it is to service our customers quickly, respond instantly etc. But when it comes down to the crunch, quality always wins. Keep this in mind when training your customer service employees, and when dealing with anyone in fact.
This has been proven by a study by the Gallup Group, which showed that customers were nine times more likely to be engaged when they considered the service as "courteous, willing, and helpful," versus the "speedy" evaluation. "Speedy" only made customers six times more likely to be engaged.
---
Want to learn more about customer retention strategies? Check out our free Customer Retention Playbook below.