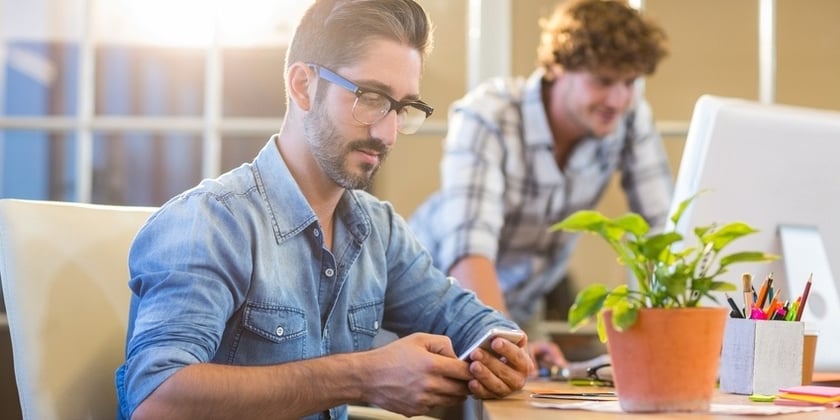 If you're a forward thinking business, you'll already be clued up on why you need to understand your customers. The why is crucial here, as it sets the scene for keeping it a priority in your business, especially across senior executive levels.
The importance of understanding your customers and their journey with your business or brand is demonstrated through the following stat: 86 per cent of senior-level marketers say that it's absolutely critical to create a cohesive customer journey.1
---
Creating a consistent customer journey
It's not only important to understand the customer journey (and obviously your customers), but it is crucial that you create a consistent and enjoyable journey for your customers so that they return again and again (and bring their friends with them!).
Also, consider that 86 per cent of buyers will pay more for a better customer experience. But only 1 per cent of customers feel that vendors consistently meet their expectations.2 That's a scary stat, which also highlights the need to really know what your customers are after so you can better provide it to them and market it to them in a SMART way. (That's right, good old SMART= specific, measurable, attainable, relevant and time-bound).
You want to be prepared, ahead of time, for what today's dynamic market might bring.
Once you understand your customers, through e.g. market research and customer feedback methods, you can start building a solid strategy and tactical plan for growth. You can start segmenting your market and target audience to discover different customer segments, and communicate with specific customer segments in targeted ways.
It essentially means you can grow your business further by getting the insights you need.
---
Customer insights for customer retention
In most cases, your customers will not tell you that they'll stop doing business with you, it will just happen and you'll eventually notice it in your bottom line. And how would you know this is going to happen if you're not asking them, or researching your market?
In order for your marketing to be successful, your communications to be relevant and your products to be improved you need an in-depth understanding of your customers.
Basically it's what's needed for your business to work well and perform in the long term.
---
How to best understand your customers?
By measuring Net Promoter Score (NPS) through a customer survey, it can be one of the most powerful ways to get the insights you need to develop your business strategy.
Essentially, you are getting invaluable insights into what works, what you can improve and what your customers think about you. It's also a clever way to benchmark yourself against your biggest competitors.
---
How to best capture your lead and customer insights
Knowing your customers also means knowing what they respond to, that is, what content do they read or share? This is the key information you need to understand to know what messaging to target your leads with, which will help you get more leads in the long term.
Another way is to ask (survey or email) your old customers who haven't bought your products or used your services for a while to tell you what went wrong, and what you can do to get them back as customers. Then, you can work on improving what hasn't worked so well.
Want to learn more about customer retention strategies? Check out our free Customer Retention Playbook below.
Salesforce
CEI Survey