While coronavirus is not the first crisis to hit New Zealand, it has arguably had the biggest, most far-reaching impact on the everyday lives of Kiwis this side of the millennium. The GFC and the Christchurch earthquakes have taught us that brands who acknowledge the grim reality and respond to it in kind are the ones who bounce back strongest.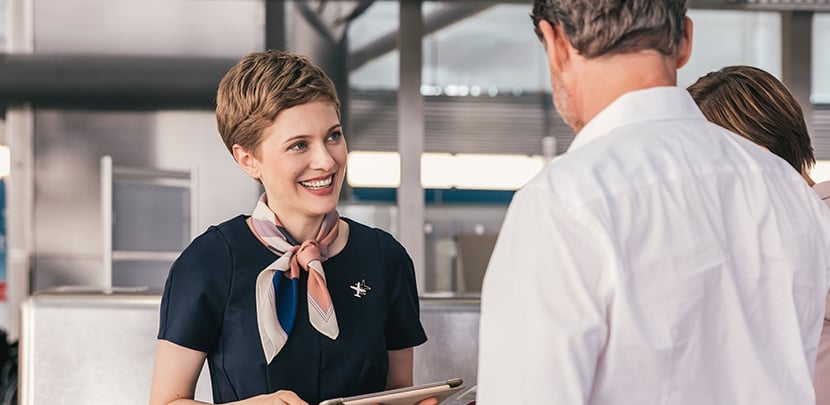 Responding to the abnormal is critical
In a time of crisis businesses need to acknowledge how very abnormal a situation is. Waiting for a crisis to blow over is not going to win you any goodwill. Customers want reassurance, and more than that, they want to know what you're doing to help.
When Covid-19 hit New Zealand, banks offered mortgage holidays, insurance companies provided financial hardship options. Recently, Southern Cross pledged to return $50 million to their members and business customers in a show of support and acknowledgement of these troubling times.
In short: be part of the solution. Don't stand by and watch.
Gain your customers' trust
Trust is the foundation of any positive relationship. According to Forbes, 71 per cent of people will lose trust in a brand that prioritises profit over people. In a crisis, gaining and maintaining the trust of your customers is even more essential. Without it, any brand building, marketing and customer outreach you do will ring hollow. Which means time, effort and money wasted.
With this in mind, when communicating with your customers, ask yourself:
Are you trying to help or trying to sell?
Is this authentic or self-serving?
Personalising your communications also goes a long way to building trust. Something as simple as using a customer's name and relating your content to their needs and interests shows you have made an effort to get to know and understand them. In the US, over half of CX leaders are investing in customer data platforms to better connect with and understand their customers[1].
Which brings us to customer data and analytics. These are powerful tools for understanding your customer's mindset and, if used in the right way, can help you stay relevant in a time of rapid change. They can help you:
Reach them on the right platforms at the right time.
Better understand their needs and interests and how these are evolving.
Predict what actions a customer will make next and respond accordingly.
Having a centralised customer data and customer relationship management (CRM) system combined with strategic communications that empathise, assist and acknowledge a customer's situation is where you can really shine in the mind of your consumers.
Let your customers guide you
Despite a lockdown and the pandemic, 93 per cent of Kiwis still wanted their voices to be heard at the beginning of Alert Level 4[2]. Surveys, research, the lot—they wanted to be listened to. And as a business, it's your job to listen.
Recently, Perceptive found that over a third of Kiwis had lost or would very likely lose their job as a result of the pandemic. That's over 800,000 people[3].
Moreover, with the predicted economic downturn and the threat of a second wave not far from people's minds, many New Zealanders are becoming more frugal, especially those are who are aged between 25 and 44 years and have children[4]. People will start to look to cheaper alternates to maintain their lifestyle. We saw a similar thing happen during the GFC.
In 2008/9, Netflix (back when it was a home delivery DVD rental company) was the cheaper alternative to renting TV and movies from Blockbuster—its shares jumped to 57 per cent and its earnings 24 per cent[5]. Today, Netflix is a multinational company worth $194 billion[6]. Blockbuster meanwhile shut their US doors a year later in 2010.
As a business, it's important to stay in touch with your customers. Ask them how they're managing and consider how you might cater to their changing needs. Can you offer alternative products, discounted services or revise your packages to help your customers weather the Covid-19 fallout?
As far as Kiwi businesses go, cursory results indicate that companies with CX on their radar have done a good job supporting customers through Covid-19. Recently, we asked customers of our CX clients if they felt our client supported them during Alert Level 4, Level 3 and Level 2. The result: 84 per cent agreed or strongly agreed they had been.
Shift to digital
Coronavirus has catapulted digital transformation and e-commerce into the limelight. And it's not going to change any time soon. When we asked New Zealanders how often they'd visit malls, shopping centres and department stores in the next six months, 45 per cent said they would visit less often. What's more, 10 per cent of Kiwis say they've used online grocery shopping more since the start of the pandemic. Overseas in the US, 30 per cent of consumers plan to shop more online in the future[7]. This change is global.
As Amada Li, Head of Digital Strategy at Deloitte has observed: "Covid-19 is pushing us into a future we were already heading toward, faster than we ever thought."
In response to Covid-19, customer expectations have also shifted.
Having an online store and now a contactless buying experience, is no longer optional, even if you're a small business. Customers expect you to provide an option to buy online. Moreover, with the risk that a new wave could close brick and mortar stores, moving online can make good and strategic sense—and businesses know it. Storbie, one of New Zealand's biggest e-commerce website builders, has seen a 275 per cent increase in demand for e-commerce since the lockdown. Their community pharmacy sites have also seen a 306 per cent increase in traffic.[8]
However, to succeed in the e-commerce space, you need to provide seamless service and delivery. That includes having the items showing in your store in stock and delivering within a reasonable timeframe of days rather than weeks. Failure to meet this expectation is often met with outrage.
With this in mind, if you want to up your CX game in the e-commerce space, consider these two questions:
Are you still providing the same level of customer experience online as you are in store? For example: Is it easy for customers to navigate your online store? Are your products organised logically? Does your store search function work? Is the payment simple and secure? Are orders completed and delivered in a reasonable timeframe?
Are your customers getting the support they need? For example: is it easy to provide refunds or to return items? A lot of customer frustration I've seen stems from businesses having clunky refunds and returns processes for online shoppers. I recently had a friend complain about waiting on hold for over an hour to get a refund from an online order that never arrived—and this was after weeks of waiting!
It's worth pointing out that digital solutions don't always need to be expensive. For example, my local coffee cart, run by a single operator, adopted a text-and-transfer system during Alert Level 3. Locals were able to text their coffee order in, pay via bank transfer, and pick up their drink once they received a text to say it was ready. It was a safe, seamless, and contactless experience. And the locals loved it.
In summary
While it remains to be seen who the brand "winners" are in their response to Covid-19, the brands that have shone the most in my mind have done the following:
Acknowledged and responded to the abnormal. They responded quickly and adjusted their business to the situation, whether that was moving to work from home to protect staff or giving customers subscription holidays for services not used during the crisis.
Empathised and remained authentic. These are the backbone of building trust. For example, many CEOs took pay cuts to ease the financial pressure on their company and preserve the jobs of their workers. When they communicated, they put the customer first.
Listened and understood. From surveying through the crisis to harnessing customer data and CRM platforms to better understand their customers' changing needs, they kept their ear to the ground and listened to what their customers actually wanted.
Pivoted and adapted quickly. Be it implementing protective gear for staff, shifting their business online or redesigning service and product packages to better meet customer needs and budgets.
There is no universal blueprint for conducting business during a crisis—every business is different, with different customers and needs. But if we continue to learn from the brands who light the way, there's no reason to say we can't become beacons too.
---
Stay up-to-date with how Kiwis are thinking and feeling through the pandemic. Sign up to receive our free Covid-19 updates here.

---
About the author
Sammie Parkinson – CX Team Leader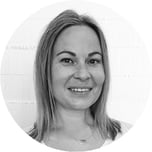 With over 12 years working in customer experience (CX) consulting, Sammie knows how to help brands transform their business. Gifted with a knack for trend analysis and creative problem solving, she's helped businesses at home and abroad refine and improve their services, processes and products. Sammie has a particular passion for employee satisfaction, and thrives in helping businesses to realise their employees' potential.
With her at helm of your Net Promoter Score and CX programmes, she'll guide you through any choppy waters and help you set your business to full sail.
---
[1] Blake Morgan. Customer Experience Mindset in a Post Covid-19 World: An Infograph, Forbes. 27 April 2020.
[2] Perceptive, COVID-19 Insights Tracker, March 23, 2020.
[3] Based on the number of employed New Zealanders at June 2019. Stats.gov.nz
[4] Perceptive, COVID-19 Insights Tracker, June 10, 2020.
[5] Laura Smous, How Winning Brand Keep Winning in a Recession, AdRoll. 25 March 2020.
[6] As of April 16, 2020.
[7]Blake Morgan. Customer Experience Mindset in a Post Covid-19 World: An Infograph, Forbes. 27 April 2020.
[8] Storbie Limited, New Zealanders Embracing Online Retail in Wake of Covid-19, Scoop.co.nz. 17 May 2020.