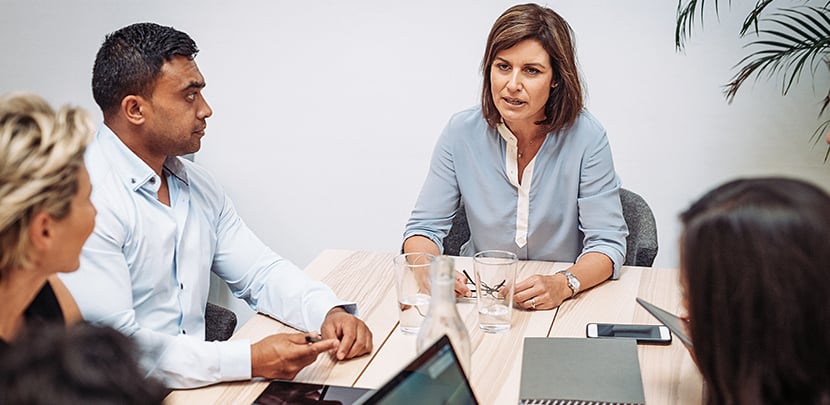 If you want to be a leader in customer experience management, and ensure all of your customers have a faultless journey throughout all of their touchpoints, you will want to avoid the following three blunders.
We see these happen all of the time, so don't feel too embarrassed if you have committed one of these customer experience management crimes. As long as you recognise and rectify the issues as soon as they arise, your business can get back on track soon.
Related content: Powerful CX strategies for business growth
1. Ignoring feedback
When you don't listen to your customer feedback, it becomes abundantly clear as you'll constantly need to acquire new customers in order to keep business going.
If you find that you have an issue with retaining customers and have lots of customer complaints, you may simply not know what you're doing wrong. The solution here is to listen to your customers by conducting regular customer satisfaction surveys, which you can email your customers twice year. Alternatively you can use a short survey at end of sales or customer service calls, or as an exit survey to find out what went wrong when customers leave you.
2. Inertia through ignorance
Well, the easiest way to put this is, you simply don't know what you don't know. So it's best to take every possible action to know. You know? And once you do know, that is, once you understand your customer feedback, what are you going to do about it? How do you actually know that a customer is about to leave before it happens? Often companies who regularly receive customer feedback find that by the time they receive feedback, it is too late to save their most unhappy customers who are the most likely to leave them.
Being able to save these customers in time is one of the most powerful benefits that an advanced customer experience management system can offer. This is invaluable as it can increase your customer retention rates. As with a lot of things, it's easier to sit tight in your comfort zone and pretend like nothing's happened. But this is to your own detriment if it comes at the cost of losing your customers!
The obvious solution here is to ensure you receive regular feedback and then act on it. By using a customer experience management solution that gives you feedback every day, you'll have visibility over who your most unhappy customers are, so that you can do something about it.
3. Not tracking trends over time
Even though you may conduct a survey now and again, it won't be useful if you don't track it over time to see trends and customer patterns that you can leverage in your business strategies. A way to address this is to conduct regular surveys and monitor customer feedback with an advanced customer experience management system. Then, comparing yourself to your competition will keep you ahead of the game for the long term. Once you've got your NPS® score, you can check the New Zealand NPS industry benchmarks to see how you're tracking.
To learn more about how to leverage your Net Promoter Score (NPS) read our comprehensive online guide or download the ebook below.