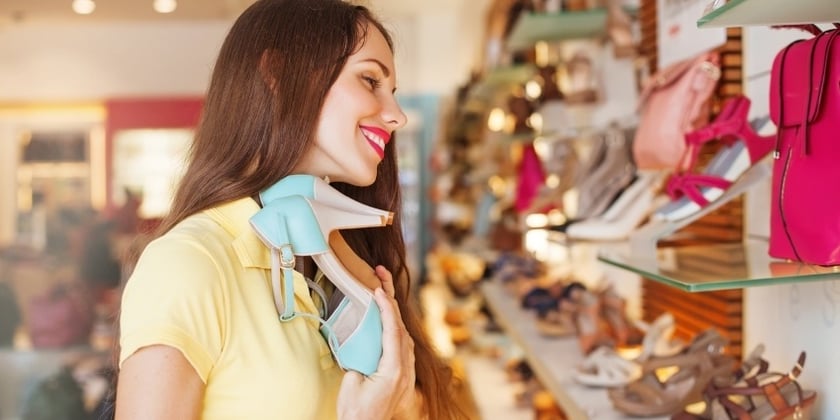 Here we list the top five reasons the Net Promoter® Score (NPS) increases your customer satisfaction, plus is a great measure to determine how competitive your business is.
---
1. Measure customer loyalty
If a customer is happy with your products and services, they're more likely to stay your loyal customer for the long term. NPS is used globally as an important business metric to measure customer loyalty and the sentiment of your reputation. At its essence, it establishes the likelihood of a customer to recommend your product or service to another person. NPS acknowledges that measuring customer satisfaction simply isn't enough, for businesses' to be profitable and successful they must understand how loyal their customers are in order to better gauge how satisfied they are, and where they as a business need to improve. It's the only system to directly correlate improvements in customer loyalty to actual business outcomes. You can gauge an accurate level customer satisfaction, then in six months' time ask the same question and see the changes. Not only does this provide a level of accountability, but you can also directly identify if what you're doing is having a positive or negative impact on your customer experience.
Related content: How to cut through the noise to acquire new customers
---
2. Track the customers most likely to leave you
One of the biggest benefits of NPS is to be able to spot the customers who are "most-at-risk" of leaving your business, and be able to contact them directly (for example use the follow up question in the NPS survey to ask them) to know why they want to leave you and try to resolve the situation ASAP. You'll be able to identify your "detractors", or your most-at-risk customers, and save them from leaving you - thereby protecting your revenue.
---
3. Measure your business performance
NPS can be a bit of a reality check for businesses as it exposes how their customer experience and, in fact, business as a whole, is performing. In a wider sense, it can also be an indicator for future growth as you are in essence measuring your customer satisfaction levels (i.e. the potential for repeat business and word-of-mouth through referrals). You'll be able to measure your performance through the "true measure" i.e. your customers' actual perception, through their honest feedback. This helps understand your retention levels as a higher Net Promoter Scores tend to indicate a healthier business while lower scores can be an early red flag to understand potential issues such as customer loyalty. NPS can expose how your customer experience is working (or the fact that it isn't) It's also an indicator for future growth as you are measuring the potential for repeat business and word-of-mouth, through customer referrals. It's not just a number - NPS is a comprehensive system that can massively impact your business growth. However - it needs to be implemented in the right way, but when it is, oh that's when the magic happens. In fact, businesses with the top NPS scores in their industry outgrow their companies by 20 per cent.1
Related content: 3 customer acquisition strategies to grow your business
---
4. Improve customer satisfaction for increased profitability
With an NPS survey, you know exactly what you need to do to improve your business, you'll have all of this valuable knowledge right at your fingertips. Results from the first NPS survey question ("would you recommend…") tell us how many of our customers are promoters, passives and detractors. Results from the second question (along the lines of: "what is the most important reason for your score") tell us why, and most importantly, give us clear direction on what we need to do to increase customer satisfaction. With NPS, you'll get a critical insight into what your customers think of you, what you're doing well and what you could improve on. You'll get honest feedback straight from where it counts the most.
Related content: How to acquire new customers and retain them
---
5. Know how to improve your business over time
With NPS you have the metrics to better effectively measure customer satisfaction over time, so that you can work on ways to increase it regularly (but also instantly, if you need to). You're able to track customer satisfaction using NPS from one survey period to the next, you'll be able to quickly see if the strategies you've implemented have improved customer satisfaction or have in fact had a negative impact.
Learn how you compare to the rest of your industry with the latest Industry NPS Benchmarks for Australia and New Zealand.
1. Bain & Co