Uncovering the reasons for a low NPS score is a priority for many businesses this year—but it's often not as complicated a reason as they may think.
Chances are, the problem will be one of these four common issues:
---
Customer service
Customers want to be treated with respect, but businesses often fail to provide it. In fact, according to our own research, more than half of all people who stopped doing business with a company did so because of customer service issues.
Read more: What is a good net promoter score?
Meanwhile, a customer experience Impact Report by Harris Interactive and RightNow found that the top two reasons for customer churn are:
Customers feeling "poorly treated".
The organisation's "failure to solve a problem in a timely manner".
A low NPS could easily be caused by an inability to connect and delight customers.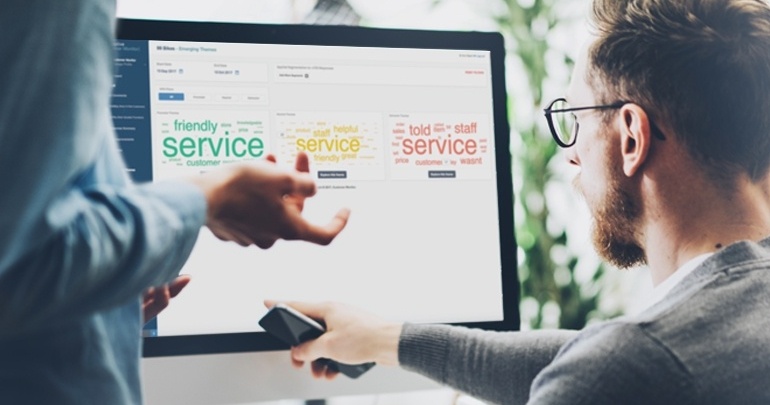 ---
Communication with customers
Long reply times to emails, answering machines instead of human voices, simple poor language skills: poor communication comes in many forms, and it can damage a business' reputation in a single exchange.
Just look at a report from ICMI that described how 34 per cent of companies offering native language support increased their NPS score, compared to only 7 per cent of those who said it had no impact.
Customer appreciate it when they can communicate, connect and ultimately understand the people on the other end of a service or product. Without good communication, customers are left unable to order, or, even worse, feel like their needs are falling on deaf ears. Creating this feeling of impotence in your customers is a surefire way to receive a below-average NPS score.
---
Quality of your offer
If you want to beat out the competition, you need a better product or service than them. Simple.
Considering this is a primary tenet of the business world, it's unsurprising that this is at the top of customer's minds as well. Product or service quality problems can come in many forms: not performing how it should, being too expensive for what it is, being too difficult to use or understand.
Product or service quality is the core of any NPS score. A glut of comments on this topic should set off alarm bells.
---
Delivery and customer fulfillment
This is a big one if you're one of the hundreds of thousands of eCommerce sites now operating—or any kind of brick-and-mortar enterprise that happens to ship items to customers.
One of the most common complaints is that of poor delivery time, or non-delivery altogether. Customers want their products right now, with one survey finding that almost half of customers who choose brick-and-mortar stores rather than the online equivalent do so because they want to take home their purchase immediately.
Failing to deliver products quickly and safely is an easy pothole to fall in as a business. Avoid it by ensuring that delivery efficiency is at the top of your business priority list.
---
If you'd like to get more detail on the reasons for a low NPS score, read this guide on how to use Customer Monitor to investigate further.