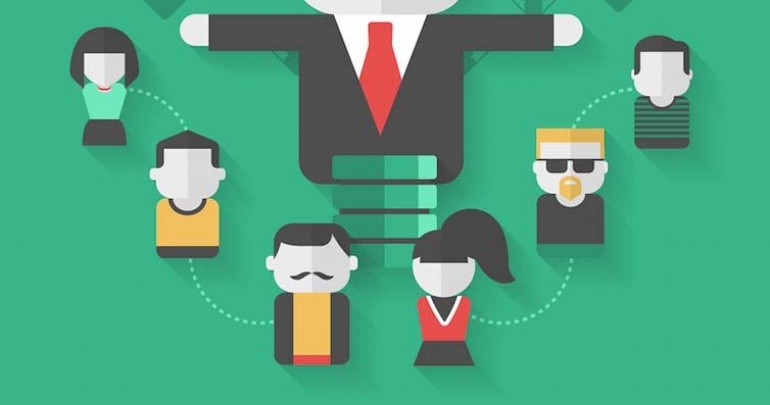 Every business thrives on referrals, big or small—and your customer survey is the key tool that gives you the information you need to build up your base of happy, referring customers.
Referrals matter. It's been reported that 84 per cent of consumers trust recommendations from their friends and families—a statistic that directly translates into a stronger bottom line for businesses that know how to make their customers not only come back to them next time, but also rave about their experience to their loved ones.
But how do you wow your customers to that point? How do you earn their trust to the extent that they'll put their reputation on the line with their friends and family?
A customer survey has all the information you need. Here are just 3 reasons why:
Related content: The common pitfalls of customer experience management
1. Knowing your customers
Customer surveys aren't just about gathering dry data points to fill up a report with. They exist to let you get to know your customers better—to learn what motivates them to do business with you, and the potential reasons for how to get them to refer you to their friends as well.
An example: through the Net Promoter Score℠ methodology, you can determine which of your customers are positive about your products or services ("Promoters") and which are negative ("Detractors"). You'll get an insight into what they think about you and what you need to change.
Naturally, you don't only want to stop doing what turns people off, but also to understand what your customers like about you so much that they are raving about your business.
Related content:

How to deal with unhappy customers
2. Fix the issues
Knowing your strengths is good; knowing your weaknesses is better. The reality is that no matter how great an experience you offer to a customer at first, a single poor touchpoint can destroy that relationship. In fact, it takes 12 good experiences to make up for just a single poor one.
Customer surveys make sure that these poor experiences aren't repeated by other customers. By identifying the pain points for your customers, your survey will give you the insights to avoid the only thing worse than no referral: a negative black mark against your company's name that the offended customer is sure to share with their colleagues and family.
Related content:

What is customer misbehaviour?
3. Spread the word
At the end of an online survey, your fans can be asked to leave a testimonial, or a referral. This will be an easy way for them to share their great experiences with your business, and many surveys even ask customers if they'd be willing to give you a testimonial as one of their questions.
If you have an advanced online customer survey, you can integrate an easy social sharing function meaning your customers can share the good word via social with the click of a button—simple and easy.
It's evident that happy customers will tell more people about you and this sometimes happens organically. But the more you formalise this process, the quicker you'll see more referrals leading to increased sales.
Check out our free eBook on Everything you need to know about online customer surveys to make sure you nail your surveys every time!

The Small Business Sector Report 2014, Ministry of Business, Innovation & Employent, New Zealand Government)