More often than not, today's consumers tune out traditional marketing tactics, only accessing the content they are looking to directly consume. The old marketing playbook, as we know it, is broken.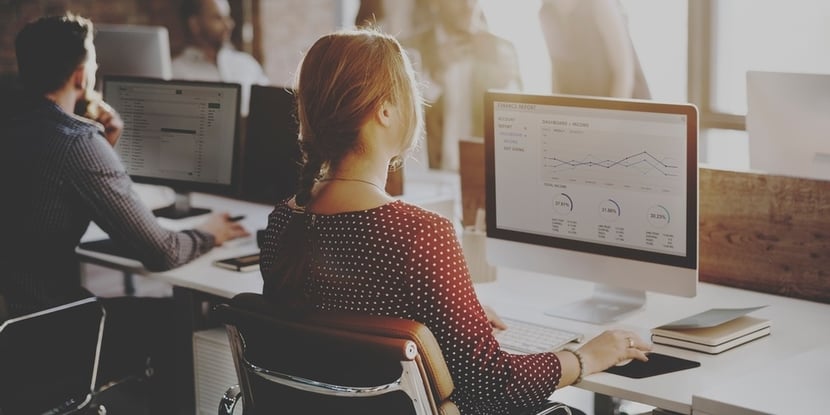 ---
Consider these startling facts
As many as 94 per cent of consumers skip TV commercials, and;
91 per cent unsubscribe from email (that is, irrelevant email that they haven't subscribed to).
Those numbers are large enough to make any marketer rethink their strategy.
27 per cent of direct mail is never opened, and as many as up to 200 million calls land on on the Do Not Call list for sales people yearly, according to HubSpot research.
---
Holistic and data-driven content
The solution is inbound marketing: a data-based approach that holistically attracts people to your brand, rather than reaching out via traditional adverts and campaigns. It's the clever way to increase your website traffic, leads and customers.
Inbound marketing is about delivering the right content in the right place at the right time, providing content that people find useful, rather than irritating.
Ultimately, the goal of inbound marketing is to attract people to your site when they're interested in finding a solution to a problem. It positions a business as trustworthy and valuable, worthy of recommendation and future business dealings.
---
Relevant content still rules
Inbound marketing is multi-channel marketing, accounting for where people are, and how they want to interact with you. This makes it one of the most user-friendly ways to market to people.
The old adage is still true: content is king, and inbound marketing is all about relevant content. Content offers such as ebooks, infographics, blogs and presentations convince visitors to convert from a lead to a customer.
---
4 steps to inbound success
Inbound marketing has four key stages, each leading into the next in a seamless flow. They are Attract, Convert, Close and Delight - and it forms the basis of the inbound marketing methodology.
1. Attract
Focused and optimised websites, blogs, targeted keywords and social media posts attracting visitors instead of interrupting them with annoying marketing messages.
2. Convert
Smart websites convert these prospects into leads using calls-to-action to highlight high-level content, forms to gather information in exchange for that content and landing pages to convince people of the content's value.
3. Close
Prospects are assisted through their buying process using email lead nurturing, lead scoring, and follow-up workflows, and closed-loop reporting to close those leads into customers.
4. Delight
Customers are delighted when smart content and lovable social mediamarketing delivers personalised content to keep them engaged while deliveringongoing value for the life the relationship.
---
Some stats to bring it all to life
Using inbound marketing can and does turn strangers into customers and promoters of your business.
---
Want to learn more about how to maximise your lead generation with inbound marketing by targeting the right audience? Download our free ebook.