Having engaged employees is good for business: you get better productivity and profitability, less absenteeism and staff turnover, better service to customers, and fewer safety incidents.1 But if you want to get a lay of the land and understand the mindset of your employees, you need to collect unbiased and anonymous feedback from your staff.
And by that, we mean you need a survey. But not just any old survey. You need a regular employee engagement survey with strategic questions to help you measure how engaged your employees are and why they choose to stay with your business.
Moreover, if you run the survey regularly (we recommend at least twice per year) and analyse the feedback, you can track employee engagement over time, learn where you're doing well, see the effect of new initiatives you've introduced and uncover areas where more work is needed.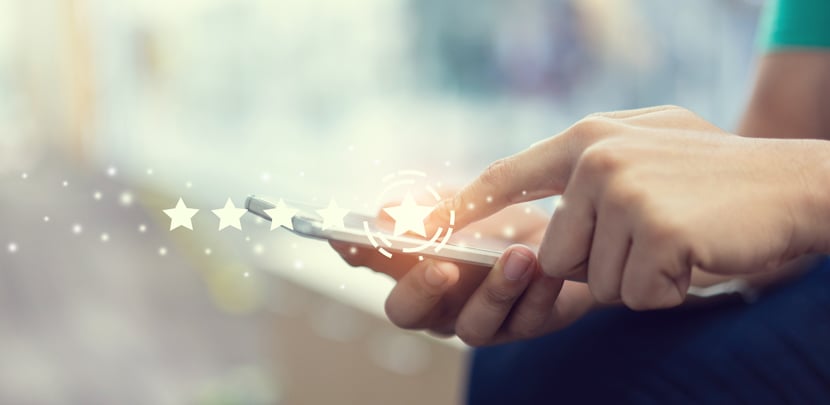 Free guide: The 10 Pillars of Employee Experience
1. Understand the factors that affect engagement
Before conducting an employee engagement survey, it's important that business leaders understand what factors influence workplace engagement and how they relate and lean on each other. This can include factors such as workplace culture, career development opportunities, workplace training and flexible working hours.
Understanding these factors and how they impact bigger issues, such as performance and business growth, is critical to successfully engaging your employees.
2. Keep your business goals in mind
Surveys that are designed with your specific purpose in mind are the most successful. Always keep your business objectives top of mind and have a firm understanding of exactly what you're trying to achieve with your survey. This could be setting KPIs, employee retention or measuring performance. Your objective(s) will determine how you phrase your questions, which in turn allows you to capture the correct and relevant insights you need.
Related content: 7 reasons you can't live without an online customer survey
3. Use "the ultimate employee engagement question"
Asking your staff if they would recommend their place of work to their peers is the ultimate question when it comes to engagement. By using the Employee Net Promoter Score (eNPS), you can quickly understand what your employees think and feel about your business. It also makes it easy to set your own internal benchmarks and measure performance over time.
What is eNPS?
The Employee Net Promoter Score methodology is based on the question: "How likely is it that you would recommend your employer to a friend?" Employees rate their answers on a scale from 0 to 10. It's a highly regarded loyalty metric that companies use to collect feedback to inform and impact their business strategies.
Related content: How to engage your employees and retain them
4. Make it short and simple
Above anything else, keeping the survey short is key as this will increase your response rates. Surveys over seven to eight minutes will see more staff abandoning the survey mid-way through and your completion rates dropping between 20 and 5 per cent2. Not ideal.
If you want authentic and honest answers, make the survey simple for respondents to answer. If you feel you have missed anything out, you can always conduct follow-up surveys, which is better than bombarding your subjects with a multitude of questions.
Related content: 5 dos and don'ts for creating survey questions
5. Make it anonymous

As a business leader, you're often isolated at the top, receiving only positive feedback about the business. Allowing employees to provide anonymous feedback empowers them to be candid, and makes you more informed about potential issues.
More importantly, make sure you and your fellow business leaders and managers are set up to receive this feedback and act on it. An Aon Hewitt study has found that 27 per cent of managers never reviewed their results at all. And more than half of managers read the results and took no action whatsoever.3
Not taking action can damage workplace engagement and leave your staff feeling undervalued. After all, what is the point of collating their feedback if you're not going to make use of it?
Want to learn more about employee engagement strategies? Check out our free guide.
---
Employment Today Magazine. Engagement makes all the difference. 2014.
Chudoba, B. How much time are respondents willing to spend on your survey? Survey Monkey, 2020.
Morgan, B. Happy Employees Equals Happy Customers. Forbes, 2015.