When you're measuring marketing return on investment, the decision of what to measure should be set during the strategic planning process, before finishing the final marketing plan. If you prioritise what to measure, you are able to build in the appropriate techniques to generate rich insight.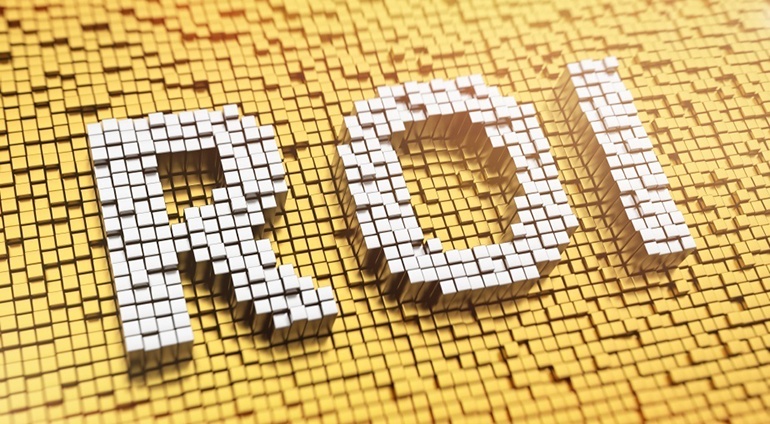 ---
Don't forget contributing ROI drivers
ROI, engagement rate, conversion rate are useful measures, but there are other, important contributing ROI drivers that you may not have considered.
Elements such as building customer awareness, brand advocates, and creating a brand community to drive engagement, are all interconnected and need to be measured and understood to fully gauge your ROI.
These elements are crucial in the long term to build the awareness and customer support needed for profitable growth.
---
Key contributing ROI drivers
Consider including the following two elements as a part of your greater ROI. Ideally, these should also be included in your marketing KPIs as they form a part of the whole marketing picture.
1. Customer retention and customer satisfaction levels
These measures determine customer loyalty, how likely they are to be repeat customers, and how happy they are with the service they've received. These elements can be measured through the Net Promoter Score (NPS), which typically involves asking customers "On a scale of 0 to 10, how likely are you to recommend [business/product/service] to a friend or colleague?".
Knowing how likely your customers are to recommend your brand not only indicates the health of your brand and business overall, but also aids in cash flow forecasting. Moreover, the higher you score on these metrics the more likely customers will endorse your brand via word of mouth. And given that 92 per cent of customers trust recommendations from friends and family over any other kind of advertising, it's a benefit too big to ignore.
2. Employee engagement and retention
Understanding the impact of employee engagement and retention on customer satisfaction levels is imperative. It's long been understood that engaged employees provide better customer service, and tend to stay with a business longer. In fact, businesses with employee engagement programmes have customer loyalty rates 233 per cent higher than those who don't. Their annual revenue increase is also 26 per cent greater.
With this in mind, consider: does your company actively empower employees to succeed? What's your staff churn rate like? By measuring employee engagement and retention, you can assess how well you are serving your staff, and by extension, your customers. This is also a measure which you can utilise the Net Promoter Score.
---
Want to learn more about how marketing can deliver growth, and how to prove ROI for your marketing campaigns? Download our free guide: Master your Marketing ROI.