The events of the last few years have caused many Kiwis to rethink careers and what they want out of their jobs. When the Great Resignation hit the US in 2021, New Zealand businesses and economists alike wondered if we'd soon experience a similar phenomenon. In February 2022, 43 per cent of employees in Australia and New Zealand intended to leave their employer in the next 12 months.
Free guide: The 10 Pillars Of Employee Experience
The war for talent has never been tighter
So far, New Zealand has escaped the kind of staff churn seen in the US and UK. However, there is evidence that it could still reach us with reports of staff turnover in some sectors reaching as high as 50 per cent in June 2022. Even before Covid arrived on our shores New Zealand was experiencing a significant skills shortage. While Covid-19 and border restrictions further exacerbated the issue for businesses, it has also opened new and better opportunities for current Kiwi workers to move into. In Q2 2021, Trade Me saw the largest annual percentage increase in average pay in over 10 years.
In short, retaining top talent is likely becoming more difficult as employees switch to greener pastures. To avoid losing your best employees, it is imperative to understand what is driving your employees to quit, build workplaces that are supportive and responsive to employee needs, and create roles that are attractive enough to keep your talent around.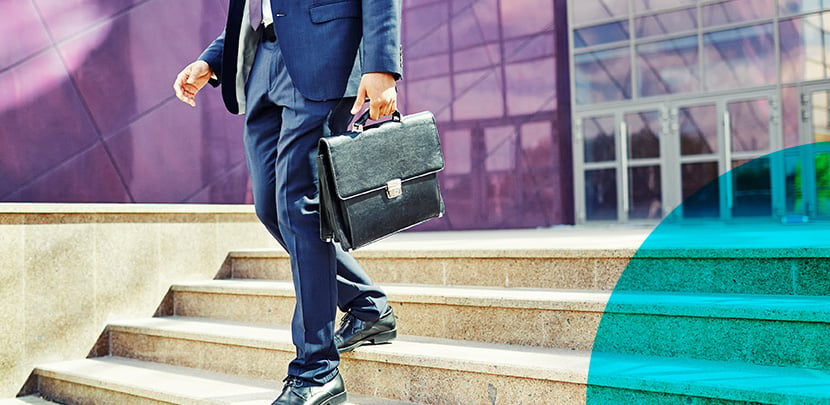 Why are people quitting?
When we asked this question to Kiwis who had quit in the last 12 months in our April 2022 Omnibus, the response was overwhelmingly for better pay (54%), followed by better work-life balance (34%) and a three-way tie between moving up the career ladder, more career/skill development opportunities, and better workplace culture (each 31%)1.
Considering rising interest rates, high rents and housing prices, increased food and petrol prices, and the economic recovery from Covid-19, the desire for better pay and career/skills progression is not surprising. Similarly, we're also seeing the reprioritisation of work-life balance that resulted from Covid-19 still holding strong, indicating this shift in values is here to stay. Meanwhile, we also know workplace culture plays a major role in employee retention. Toxic workplaces, for example, are 10 times more likely to contribute to an employee quitting.
How to retain your staff through The Big Quit
1. Get a lay of the land
Measure current satisfaction with the Employee Net Promoter Score (eNPS) to understand how satisfied and engaged your employees are. eNPS is an anonymous survey to staff that asks them
"How likely are you to recommend [Employer] as a place to work to others?" Respondents then respond on a scale of 0 to 10, with zero being the lowest "wouldn't recommend" option and 10 being the highest "would recommend" rating.
From there you follow the NPS formula and subtract the percentage of Detractors (those who score 0-6) from the percentage of your Promoters (those who score 9-10). The result is a score between -100 and +100. The higher your score the stronger your employee loyalty and engagement.
If your score is low, this could mean your staff are less loyal, less engaged, and less likely to recommend your business as a place to work.
As part of the eNPS survey, you may also opt to ask follow-up questions such as "Why did you give the score you did?" or to better gauge intention to leave: "How likely are you to continue working at [Employer] for the next 12 months?"
2. Assess workplace well-being
Covid has seen burnout and workloads increase as people juggle lockdowns, home isolation, at-home schooling, staff shortages and more. Use your employee survey to understand where your employees are at and what well-being issues they are facing, such as stress, poor work-life balance, or mental health issues.
Findings from AUT's Well-being@Work survey found that job anxiety and job depression has increased since the pandemic started, largely fueled by fears around job security. Therefore, it is imperative that businesses communicate clearly on this issue to avoid unnecessary worry among their staff.
Read more: The manager's guide to workplace well-being
3. Make employees feel heard
Using a staff survey, such as eNPS, will help you uncover your employee pain points, such as low/unfair wages, unclear processes, excessive workload, lack of flexibility or understaffing. Your follow-up questions are the most effective way to capture these issues as they provide an open-ended way for staff to explain why they gave the score they did (both the good and bad reasons) as well as provide suggestions on what improvements they'd like to see. Responding and following through on the comments and suggestions can be an excellent way to show employees you've listened and understood.
In one instance, our client holds regular workshops with employees to find solutions to the top three issues mentioned in their eNPS surveys. This allows employees to clarify what the issue is and problem solve with company leadership to find a solution together.
Read more: Salt case study
4. Focus on culture
Creating a positive workplace culture relies on performing well on multiple variables. However, the importance of each variable also changes from individual to individual. With that said, ensuring your employees have a good work-life balance, fair pay, job and career development, and feel safe and accepted for who they are all go a long way toward building a positive workplace culture and employee experience.
5. Provide flexibility
Over the last few years, flexibility has become a high priority among employees. Having the flexibility to work from home a few days a week allows employees to better manage their work, home and extra-curricular demands, reduces stress and frees up time. Covid-19 has seen a shift in employee focus towards lifestyle and how a job can enable a greater emphasis on the 'life' side of work-life balance.
Learn the 10 critical elements that attract and retain talent, build a positive workplace culture, and keep your employees engaged in our free guide: The 10 Pillars Of Employee Experience.
1. Perceptive Omnibus, April 2022.