In the past, sales tactics such as cold calling, TV advertising and polished sales pitches were effective marketing methods—in some cases, even best practice. Back then, buyers needed salespeople to teach them about products and services. That age is over.
Now, the internet rules supreme. As it continues to offer new and exciting ways for consumers to find, access and consume information, salespeople have been displaced as the "keepers of knowledge". For those of us in marketing, it's flipped the traditional sales method on its head.
Read more: Understand your audience [Free Guide]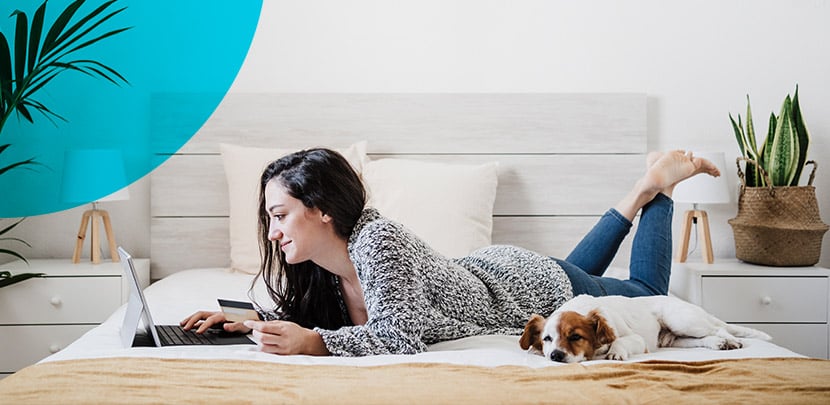 ---
A trip down memory lane
Since the late nineties, the internet has continued to rewrite the marketing playbook. Each evolution has caused marketing to change.
In the early 2000s, social media came on the scene and marketers had to figure out how to engage with customers on these platforms.
Then smartphones arrived. Suddenly, people had instant, accessible internet everywhere they went.
Consumers were able to shop on the train commute to work, while waiting for a friend to turn up at a cafe, if they missed the bus—in essence, any time they were left to their own devices (pun intended).
With so many people accessing the internet through their phones, content had to shift to become mobile-friendly.
Related content: The way we sell needs to change: a better way to track marketing ROI
---
How has consumer behaviour changed?
Everyone is an expert
Buyers are well-informed, thanks to their ability to plug a question into Google. Rather than turning to a sales rep for advice about a product or service, consumers now seek out online articles, product guides, reviews, product comparisons, community forums such as Reddit and Quora, and recommendations via social media.
The modern buyer's journey is fluid
A buyer's journey typically flows through three stages:
Awareness of a problem and/or need.
Consideration of a solution to the problem/need.
Decision about what to do to solve the problem/need (i.e. buy a product or service).
In the past, a buyer transitioned through these stages with the help of a sales rep. Now, the buyer's journey starts with a search engine; Google alone gets over 100 billion searches a month. A buyer's journey is no longer linear either.
Instead it's frenetic and seemingly random as they click here, back-track there, get distracted and rephrase their search terms before finding the answers they seek.
They are also shifting to mobile. Of Google's 100 billion searches, more than half of that comes from mobile. In China, the nation everyone looks to to determine future shopping behaviour, 65 per cent of shoppers shop online with their mobile at least monthly.
Arguably, the biggest change is that more buyers are heading to stores (online or in real life), with the first two stages of their journey already completed online with no contact from a salesperson. Which leads to our next point:
Buyers don't always need a salesperson (but sales reps are still important!)
Eighty-one per cent of shoppers will conduct online research before making a big purchase. More and more, buyers are heading online to find information on product warranties, pricing, models and specs as well as discounts, availability and shipping.
Only 29 per cent of people actually want to talk to a salesperson.
So where does that leave the humble sales rep? While sales reps are no longer the sole keepers of knowledge, they still have a role to play: the trusted advisor. The Mr. Miagi to your Karate Kid. To become a trusted advisor, sales reps must work to become thought leaders in their field, the person that buyers turn to when they can't find the answer on their own.
More than half (51 per cent) of B2B buyers rely on content to research their buying decisions, and almost all (96 per cent) of them what to see content with more input from industry thought leaders.
Related content: 3 common mistakes to avoid when creating buyer personas
---
Where does that leave businesses?
The biggest thing businesses need to realise is that control is now in the grip of the buyer.
With the internet at their fingertips, they are able to conduct in-depth research to a level that replaces the need to pitch your product or service to them.
Instead, look to advise your customers and build trust with them—provide them with useful, relevant information that is easy to find and accessible through whatever device they choose.
Learn how to build rapport with the modern buyer and grow your sales leads with our free ebook, Understand your audience.