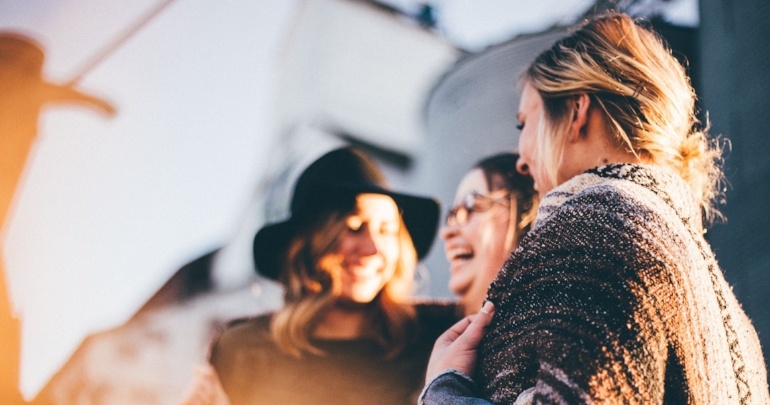 Your word-of-mouth trigger can be any of the 3 A's: Architectural, Active, Accommodating.
---
1. Architectural
Think of the dancing water fountains outside the Bellagio Hotel on the famous Las Vegas Strip, or even the playgrounds at each and every McDonalds.
All of these are all designed to bring customers in, attribute to the overall experience and generate the word of mouth around it.
Anywhere that has something distinctive about it (that's also positive for the customer) has an opportunity to generate architectural word of mouth.
2. Active
This is where you use motion or performance as a point of difference. A good example is the twirling knives and flying eggs of your local Teppan-Yaki restaurant. This lets the performance of the staff drive the experience of the customers which usually results in positive word-of-mouth.
Active triggers can also appear as simple outperformance of competitors. If, for example, a dish soap dramatically outperformed its rivals, that strong performance would be an active trigger. However, it does have to be dramatic: mildness in this arena isn't usually enough to generate that word-of-mouth.
3. Accommodating
Are you the phone store that replaces hard-to-find parts for free, even when the device is out of warranty? If so, you'll quickly find that your small investment for that one customer quickly spreads to their friends, family and colleagues.
Those parts will end up costing a lot less than the equivalent advertising, and will prove their worth as a word-of-mouth trigger many times over.
Summary
Architectural, Active or Accommodating. These are the three primary ingredients for effective WOM in your company needs to decide what you can make from these. Will you put the results of these triggers in the minds and mouths of your potential promoters? Or will you just keep making vague claims in your ads and hope that people are willing to believe you?
The approach with positive word-of-mouth is that once it gets started, you need to sustain it in order to hang on to it. Positive word of mouth marketing starts from inspired customers. It is then up to you to drive it forward by loyal and trusting fans.
Want to learn if your customer experience is up to scratch? Request a free demo and CX assessment with our team of CX experts.