Most experiences customers have with brands today take place online. Subsequently, customer service and the customer experience management has, as a whole, shifted to the owners of these channels—the marketing department.
This has created a whole new headache for marketing teams as the newfound managers of their company's online brand experience. However, in every headache lies a huge opportunity.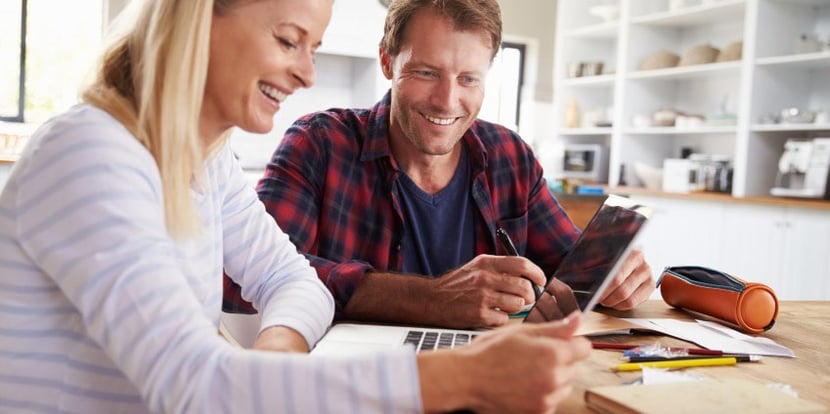 Why take ownership of the digital experience?
Today, most customers are online, and its now, more than ever, that owning the customers' digital experience is critical for brands. If customers have a bad experience with you, social media is the first place they'll go to tell the world.
In a survey by Deloitte, 38 per cent of CMOs reported an increase in customer service in their role—including digital touchpoints. Moreover, almost a quarter of those surveyed felt unprepared to manage these major customer service interactions.
Consider this stat: 66 per cent of B2B and 52 per cent of B2C customers stop buying from a brand after a bad customer experience. Take into consideration that it costs more to acquire new customers than to retain existing ones and it becomes clear that poor customer experience reduces the effectiveness of your marketing efforts and hinders revenue growth.
In a nutshell: modern businesses cannot afford to ignore customer experience.
---
5 ways to own your digital customer experience
1. Understand and listen to your customers
You may think you know your customer already, but how much is assumption and how much is actual knowledge? The way to fully understand and own the customer experience listen to what your customers are saying. Monitoring your social channels is a good start, but direct methods, such as online surveys, will deliver daily and often actionable feedback. Combine it with focus groups and behavioural analytics and you'll gain an even more in-depth understanding.
2. Automate marketing activities
Once you've listened, you have to take action—and fast. The best way to do this, and to streamline your activities and services, is to automate your tools. Automated brand monitoring and customer services are just a few of the many digital tools that are out there to help you close the loop between research insight and action, and addresses your customers' issues head on with (ideally) no delay. With these tools, everything is actioned—and if not, it is brought to light. Nothing falls through the gaps. Moreover, everyone is held accountable for an excellent result.
Automating your marketing communications (emails, social posts, blogs) also leads to more a more efficient marketing team too. The end result is that your team is more focused, in turn allowing them to better understand customer behaviours and respond to their needs.
3. Consistent communications
Communicating consistent marketing messages across all customer touchpoints is a critical part of the modern marketer's playbook. Despite this, many businesses continue to convey different messages and branding across their various customer interactions.
For the most effective and holistic customer experience, customers need to feel that they're getting the same experience no matter whether they're in-store, online, speaking to a member of your customer service team, reading about you in a magazine, or receiving a product they have just purchased.
4. Collaborate cross-functionally
Strong internal collaboration within your business also leads to more consistent and holistic customer experiences. The quality and of flow of service of through the whole buying journey is what makes a suburb customer experience. Zappos, the US online shoe retailer, as an excellent example of this; the customer is prioritised in every interaction.
However, this level of service can only be achieved if things are working smoothly internally. Make it easy to work on projects internally and strive to really close the loop; ensure the customer issue is raised, logged, tracked and responded to as soon as possible.
Most importantly, share all learnings across the business so that issues don't get repeated. This is especially important for large organisations where it is easy for departments to operate in silos, which can create a jarring experience as the customer is handed from one silo to another. When evaluating your customer experience, think about their journey and how best to facilitate the end-to-end experience that customers demand today.
5. Customer-focused culture
As CMO or a marketer, you want to create a customer-focused culture in your business. In short: put the customer first. Reflect this ethos in the KPIs your measure, in your company mission statement, and share it with all your staff. Everyone should know what it means to be customer-focused.
Digital may be key in today's marketplace, but if the underlying culture in your company doesn't focus on providing your customers with a positive brand experience, then even the fanciest digital technologies are worth nothing.
In summary, it's imperative that companies understand the impact customer experience can have on their business. Prioritise it and, where possible, automate the customer journey to streamline your efforts—especially for touchpoints related to customer service and troubleshooting. From a practical standpoint, cross-departmental collaboration is crucial to making this work within an organisation. In the end, companies that focus on providing smooth and holistic customer experiences are setting themselves up for increased profitability and efficiencies across the business as a whole. As a business case, it's hard to argue against.
---
Want to learn about how to drive ROI for your business and how to measure marketing efficiencies? Get our free e-book by clicking on the button below: