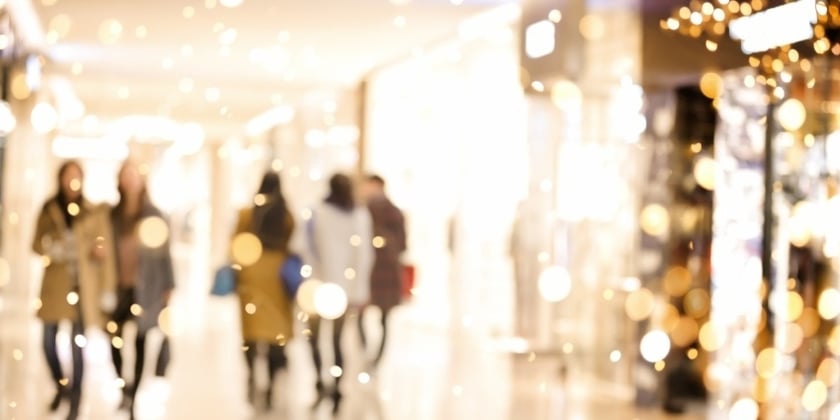 When you're looking at improving or even redesigning your customer experience as a whole, you can develop a customer journey map using the design thinking (DT) framework. This helps you understand the journey your customers take when interacting with your company, identifying the gaps in your offering and what's working well and what isn't.
---
Do you need a customer journey map?
Wondering if you need a customer journey map? Ask yourself this: Do you know exactly where you're losing your customers? Do you really know your customers' pain points? Do you know what really makes your customers happy? Could you easily describe the end-to-end journey your customers go through with your company? If you answered no to any of these questions you probably do need to map this out. And even so, it's always useful to have it all documented.
In sales teams, it's important that business relationship managers understand the customer journey. BRMs increasingly need to understand their business from the outside in, seeing their business from the customer's perspective and being able to work alongside marketing to map customer journeys and touch points.
Related content: How a customer journey map can drive business growth
---
What is a customer journey map?
Basically, a journey map is a framework that maps out the stages in your customers' lifecycle. It will tell the story of your customers' experiences from start to finish. From the initial contact, it follows through the process of engagement into a long-term relationship. It identifies the key interactions a customer has with your business.
Importantly, it talks about the feelings, motivations and questions your customers have at each touch point of contact and gives a sense of what your customers want and what they expect from your business. Once this is clear, you can work on delivering just that.
Related content: Download our customer journey map template
---
How does design thinking come into play?
DT is a model to examine complex problems, being first used to make physical objects, is increasingly being applied to complex, intangible issues, such as how a customer experiences a service.
It's a framework designed for problem-solving—specifically in terms of having empathy for and understanding of the person you are actually creating this product or service for.
DT has evolved from something originally intended to be used in the product design process, but it's now used in a far more holistic way to resolve complicated challenges within any organisation, anywhere in the world.
Related content: Innovate in your business with design thinking
---
Creating your journey map
To begin designing a customer journey map that keeps the customer at the centre, companies should aim to develop a deep understanding of their customer's wants and needs. This can be done by asking for customer feedback—generally about their experience with the brand.
Observations are a common tool, as is mystery shopping. Roleplay is a more non-traditional approach, but it can be effective in identifying particular paint points for an audience.
Capture everything they interact with throughout the journey, such as your brand's website, apps, physical stores, salespeople, the customer support person etc.
Importantly you want to capture the emotions and expectations of the customer—and record whether they're being met or not.
You want to create a map of the customer journey from a variety of viewpoints (both yours and your customers, and any other important parties involved). Use it to see the gaps where you need to improve your customer service.
Related content: How to NPS to inform your customer journey map
---
Identify the moments of truth
A journey map is experiencing the brand from the customer perspective and not being limited by the organisation. It also allows companies to find "moments of truth". Those are the interactions that actually create (or end) a relationship with the brand. These are the customer interactions where you should focus your resources—not what you might assume that your customers care about.
---
Understand where to focus your resources
A customer journey map done right can help you to quickly see where to focus your resources. Don't let customer experience turn into a vague beast, but use your map to transform it into something actionable.
---
Why use design thinking when journey mapping?
It's simple—it's a quick, agile and repetitive process.
Being repetitive is a positive in this sense, as it allows us to get quick feedback from customers before it's too late (or too expensive) to make any changes. It also happens to be a collaborative process, so that the notion of customer experience is everyone's responsibility, which helps to encourage putting the customer at the centre of the entire business.
The DT way of creating a journey map is to embrace innovation that includes risk-taking and using failures as lessons, rather than a cause for punishment.
Related content: 5 ways design thinking nurtures your culture and customer experience
---
Want to know more? Download our free eBook and learn how design thinking can improve customer journeys and experiences along with the organisational culture of your business.